After Allegations Against Biden Grow – Joe Sent Spinning By His Own Party Poll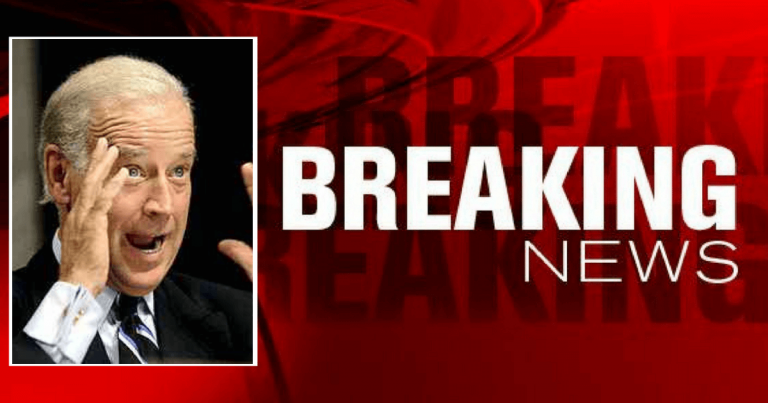 The allegations against Joe Biden are building—and the dam might be about to break.
His party appeared to step in and help Biden beat Sanders. But soon after, corroborated allegations about something he did in the 90s surfaced.
Joe, of course, denies it. As does his party leaders. But this poll reveals that not every voting Democrat is on board.
From Daily Wire:
A new poll shows that a full 26% of Democrats want Joe Biden replaced following Tara Reade's sexual assault allegation against him, a not-so-insignificant number given the tight matchup he will surely face against President Trump.
Uh-oh. A new poll reveals that 26% of Democrats want Joe Biden replaced after learning about Tara Reade's allegations.
It appears that her story is credible enough to some Democrats, that they don't want Joe.
(Keep in mind that the number might be higher, given the history of our "accurate" election polls.)
Joe already had a tough hill to climb. His campaign was flopping before a number of candidates dropped out. Then, there are the Bernie Bros who said they'd never support him.
He was way behind in fundraising. And it seems enthusiasm among Democrat voters is very low.
Add to that the growing enthusiasm among Trump supporters. Even during the lockdown, the Trump campaign boasts hundreds of millions of views during their online events.
What does this mean? It means Biden needs every last vote he can get. He needs 100% of the Democratic Party (along with a healthy portion of independents) to rally behind him in November.
For over 25% of his own base to want him gone? That's not great, Sleepy Joe!
Not hearing anything like that fro President Trump. Donald's got a 96% approval rating from his own party.
Now you understand why an Obama judge ordered New York's primary to resume. They might be hoping to find somebody else!
That's not even getting into the growing concerns for Joe Biden's mental ability. With each new interview, we have to wonder, what's going on?
Just think: the Democrats started with over twenty candidates running for president. And they got stuck with Joe.
Maybe the rest of the party should join with this 25% and demand a new candidate?
SHARE if you think Biden isn't qualified to be president.
Source: Daily Wire