Biden Loses Top Ally in the White House – Just Before Midterms, His Longtime Adviser Bedingfield Jumps Ship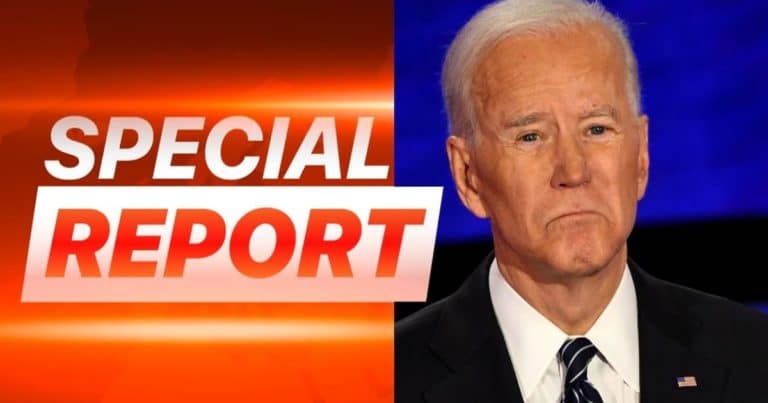 In the past year, numerous White House officials have decided to leave the administration for various reasons. President Joe Biden and Vice President Kamala Harris have both lost key staffers.
With the President's approval ratings scraping bottom and whispers of a "red wave" hitting this fall, it seems like the administration is splintering.
And now, Biden just lost one of his most important allies.
Kate Bedingfield was Biden's deputy campaign manager for his 2020 presidential campaign and after winning, she became the White House communications director.
As such, she's arguably one of the most critical parts of the White House machine — and now she's leaving.
Bedingfield, who has been an adviser to Biden dating back to the Obama years, has decided to quit her high-ranking position in Washington. She joins multiple communication officials who have departed in 2022.
Biden's Chief of Staff Ron Klain said Bedingfield "played a huge role in everything the President has achieved," as she helped push Biden's agenda from day one.
As for why she's leaving (via The Daily Wire):
White House officials have attributed her departure to her desire to 'spend more time with her husband and two young children,' ABC News reported.

She is expected to continue to provide counsel to the White House from outside Pennsylvania Avenue.
Klain says she'll "remain a critical player from outside" but most will simply see this as another disappointing loss for the administration.
With sky-high inflation and soaring gas prices, the President and his team face nearly unprecedented hurdles. The economy is the #1 concern for Americans according to most polls, and that spells trouble for the midterms.
It seems there's a dark future ahead for Democrats, and some attribute these White House departures to a lack of faith in the presidency.
Former Press Secretary Jen Psaki and Deputy Communications Director Pili Tobar have also left, as well as other White House aides. There are also rumors that Klain himself won't last the year.
Confidence in the Biden administration has floundered according to many polls, and Democrats worry they'll lose both the House and Senate this year.
Beyond that, a majority of voters say they don't want Biden to run again in 2024, so it appears as if Republicans have the upper hand. The midterm elections may prove the "red wave" is very real.
And after that, more officials might decide to abandon Biden's team.
Key Takeaways:
2020 campaign manager and White House communications director Kate Bedingfield is leaving.
White House Chief of Staff Ron Klain praised Bedingfield for her contributions and said she'd "provide counsel" outside Washington.
Bedingfield is one of the most prominent officials to leave Biden's team so far.
Source: The Daily Wire