Joe Biden's ATF Nominee Could Be Done For – He Just Got Major No Vote From Republican Moderate Susan Collins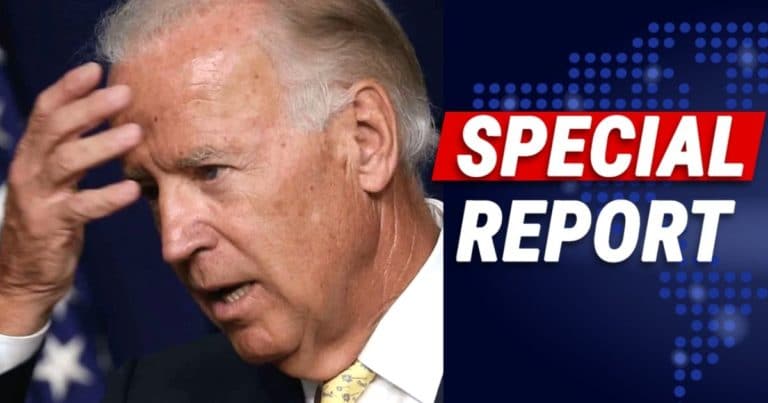 What's Happening:
It's no secret that Joe Biden is packing his administration with radical activists.
Often, they are against the very agencies they are appointed to lead!
That was going to be the case with Joe's pick for the ATF. The man, David Chipman, has a history of criticizing the firearms industry.
He has even insulted American gun owners who obey the law.
How is this man right to lead an agency that manages firearms?
But it seems Chipman might not get confirmed after all, because a top Republican is voting no.
From The Western Journal:
[Sen. Susan] Collins announced this week that she will not vote to confirm David Chipman, President Joe Biden's nominee to lead the Bureau of Alcohol, Tobacco, and Firearms…

In recent years, Mr. Chipman has been an outspoken critic of the firearms industry and has made statements that demean law-abiding gun owners."
Susan Collins announced she would not be supporting Joe Biden's pick to run the ATF.
She slammed the man, who has a history of making pro-gun control comments. He often slandered gun ownership, but making unfactual claims.
This will come as a surprise to many liberals, considering Collins' moderate status.
She has often come under fire from her own party for often siding with Democrats. Perhaps people thought she would gladly rubber-stamp this appointee.
But with her "no" vote, it casts into uncertainty Chipman's confirmation.
If even one Democrat votes against his nomination, he won't get it. And with Collin' announcement, the momentum might shift against him.
Other moderates, like Democrat Joe Manchin, might join Collins.
Manchin comes from a red state with plenty of gun owners. It would not be in his best interests to vote for a man who is angling to clamp down on the 2nd Amendment.
But Collins' open defiance of Biden's agenda is a good sign for the GOP. It suggests she will continue to oppose Biden's efforts to erode gun rights, either through legislation or executive order.
Key Takeaways:
Republican Sen. Susan Collins announced she would not vote for Biden's ATF pick.
The man is outspoken in his criticism of gun ownership and his love for gun control.
If all Republicans join Collins, only one Democrat is needed to tank his nomination.
Source: Western Journal