Whistleblower Pulls Back the Curtain on Biden – Source Claims Joe's Reporting of Border Deaths Is 'Grossly Understated'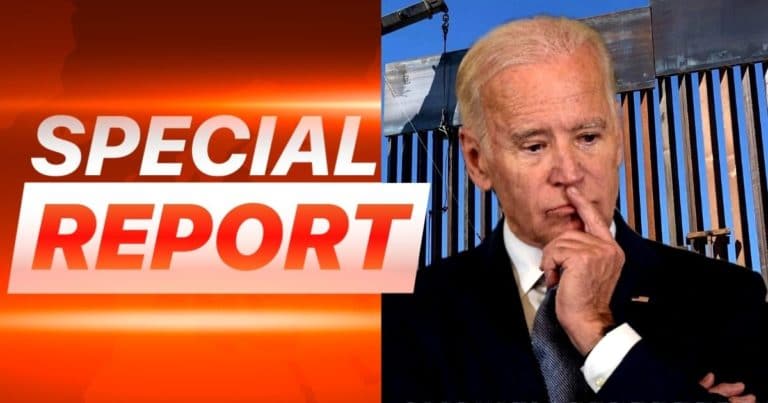 What's Happening:
Perhaps the worst thing about the Biden administration is its unwillingness to admit to its failures. Most Americans blame Biden for countless problems hurting the country. But not only is Biden responsible for most of them–he refuses to do anything about them.
Biden and his team haven't course-corrected once since taking office. Not once has Sleepy Joe acknowledged his mistakes and taken steps to fix one of his many crises. One in particular, it seems, the administration is working overtime to keep quiet. A new report doomed the administration. But sources say, it is much worse.
From Breitbart:
A CBS report of record-setting migrant deaths along the U.S.-Mexico Border may be grossly understated, a source with U.S. Customs and Border Protection told Breitbart Texas. The report is based on the remains of 853 migrants recovered by Border Patrol agents…

The 853 known deaths represent a 56 percent increase over the 546 known recoveries in FY21. These 1,399 deaths during the Biden Administration already exceed the Trump era total of 1,126.

However, a source working under the umbrella of CBP told Breitbart Texas these numbers are grossly understated and especially do not reflect recoveries on both sides of the border.
The initial problem is horrifying and damning enough. In just two years, Biden is responsible for 1,399 deaths along the Southern border. That exceeds the entire number of deaths during Trump's four years, which stood at 1,126.
This year was worse than Biden's first, with a 56% increase in deaths along the border. A staggering 853 bodies have been recovered. These are migrants who risked their lives trying to enter the country illegally. They faced numerous threats trying to cross the border, from exposure to the elements to dangerous human smugglers.
But the number, already a terrible new record, is worse than that. Sources within Border Patrol reveal this doesn't take into account those who died on the other side of the border. We know that millions of migrants risked their lives, coming from places far beyond Mexico.
How many of them didn't make it to the Mexican Southern border, let alone our own? These numbers also don't reflect migrants who died, but their remains were not recovered by Border Patrol, even on U.S. soil.
The number could be catastrophically high. And this is entirely Biden's fault. Why? Because his continued refusal to enforce our immigration laws, even encouraging more migrants to come, is subjecting these people to deadly risks. Had Biden said, "Our border is open only to legal migrants," then millions of people wouldn't have bothered coming.
Many lives could have been saved if Biden had only done his job. Yet, even to this day, Biden ignores the border and all but rolls out the red carpet for these people.
And to think, Democrats claim they are the compassionate ones!
Key Takeaways:
Deaths at the border under Biden have already exceeded all of Trump's time in office.
A total of 1,399 bodies were found along the border since Biden took office.
Border Patrol reveals far more people have died, but their bodies were not recovered.
Source: Breitbart