Opinion: Biden Makes Major Campaign Mistake – His Sellout Fundraising Will Lose Joe The Election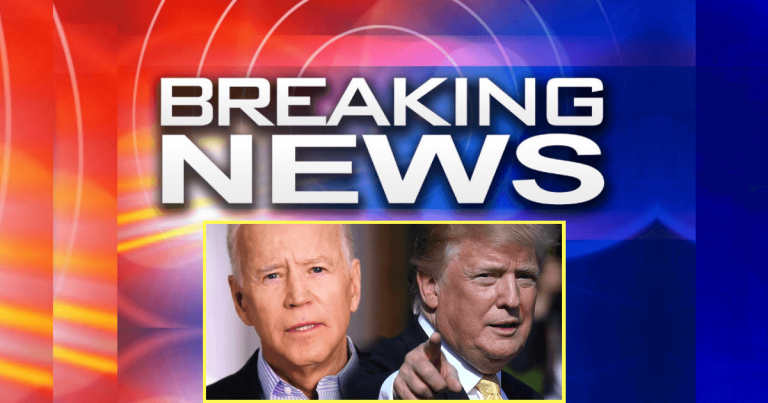 Trump's about 100 miles ahead of Joe on this one – and Biden just can't catch up.
Mr. Joe Robinette Biden just can't stop himself from screwing the pooch. Yep, I said it. His middle name is Robinette!
(Glad it's not mine.)
Poor old Joe thinks he's the cat's meow. In fact, some "polls" put him ahead of America-First Donald Trump.
Excuse me, but let's let the American people decide. And judging from the massive crowds at Trump rallies, Joe ain't anywhere near Trump.
In fact, Joe Biden is losing ground big time. The "hard" numbers don't lie folks and in one big area, he's behind. By quite a bit.
From Washington Examiner:
Joe Biden's emphasis on old-school fundraising tactics such as in-person events with well-heeled donors is coming at the expense of smaller but more plentiful online donations, suggesting his approach to a crucial part of winning the presidency is wanting.
Yeah, that's painful. Joe Biden is trying to get big bucks from deep-pocketed donors.
He seems to have forgotten that most Americans aren't rich. Hey Joe! You need our support too.
Because he's neglected small-dollar donations and grassroots approach to fundraising, he's falling behind his rivals.
In fact, everyone's crazy uncle, Bernie Sanders, is scorching Biden in the dollar bills. According to the report, Sanders' got about $30 million on hand.
Biden? Below $11 million. Ouch.
You can't run for president if your coffers are empty, Joe.
Meanwhile, Trump is humiliating them all with hundreds of millions of dollars, mostly from small donors.
Trump has captured the passion and excitement of the American people.
Biden thought he could coast on fumes, getting scratch from the rich and powerful.
That's what we call a losing plan, Joe.
Maybe you—and the rest of the left—should have done more to help real Americans all these years. Instead of, you know, pampering the global elite.
Oh well, some people never learn.
SHARE if you think Biden doesn't stand a chance against Trump!
Source: Washington Examiner