Biden Just Tied Jimmy Carter For All-Time Low – Joe Might Even Fall Below Nixon After Dropping Under 30%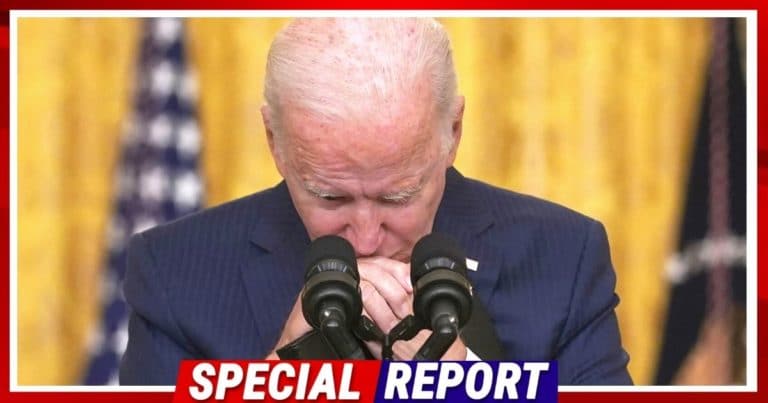 The story has been the same for most of Joe Biden's presidency: falling approval ratings. They appeared to peak shortly after he took office in early 2021 but ever since then, they've gone downhill.
With a seemingly endless string of serious issues, ranging from the border crisis and the Afghanistan incident to rampant inflation and the pandemic, the Biden administration just keeps floundering.
And now, this President is actually falling to unprecedented and historic levels.
Depending on the poll you view, Biden's approval rating has ranged anywhere between 30 and 40 percent in the past six months. However, that number appears to be falling across the board for both Republicans and Democrats.
While GOP members obviously have a much higher disapproval of POTUS, even left-wing politicians have been cooling on Biden.
According to the latest Civiqs survey, Biden's approval has officially slipped below 30% — which is the worst ever for the President so far. At this point, he's scraping bottom with some infamous names.
This includes former Presidents Jimmy Carter and Richard Nixon.
Via Washington Examiner:
Now, President Joe Biden's steady, yearlong decline in voter approval numbers has fallen so low that he has tied former President Jimmy Carter's all-time Gallup bottom and appears headed to sink under former President Richard Nixon's resignation-day approval rating, the worst in decades.
Biden approval rating hits ALL-TIME LOW of 29 percent – Civiqs poll

Biden Job Approval
Approve 29%
Disapprove 58%

Independents
Approve 19%
Disapprove 67%

Hispanics
Approve 36%
Disapprove 48%

07/09 https://t.co/aNSbAOfokX pic.twitter.com/qUXbCW2Dqq

— InteractivePolls (@IAPolls2022) July 10, 2022
The Civiqs poll has him at 29 percent approving and 58 percent disapproving, which means nearly twice as many voters are on the negative side.
Most concerning of all for the Biden administration is this: only 62% of Democrats approve of POTUS, according to the poll. That's a major red flag moving forward into the coming years.
This isn't much different from a recent Rasmussen poll that put Democrat approval at 65%, and it suggests that Biden has few allies in Washington right now.
To be fair, there's a Real Clear Politics poll that puts Biden around 38% approval, which is significantly higher than the Civiqs survey. But the trend does seem quite plain, and it certainly isn't uphill right now.
With the all-important midterm elections coming up fast, historically low numbers for the President don't bode well for Democrats desperately hoping to hold power in D.C.
Many experts and politicos say a "red wave" is inevitable at this point, and Republicans will likely retake the House and maybe even the Senate. Then there's the impending 2024 presidential election.
Right now, there also seems to be a country-wide shift toward the GOP, which is another big problem for Democrats.
Key Takeaways:
One poll puts Biden's approval below 30% for the first time ever.
This means he's approaching all-time lows set by former Presidents Jimmy Carter and Richard Nixon.
The survey also showed that 62% of Democrats disapprove of the President.
Source: Washington Examiner