After Biden Gets Compared To Jimmy Carter – Trump Says It's "Unfair" To Carter Because Biden "Created Crisis After Crisis"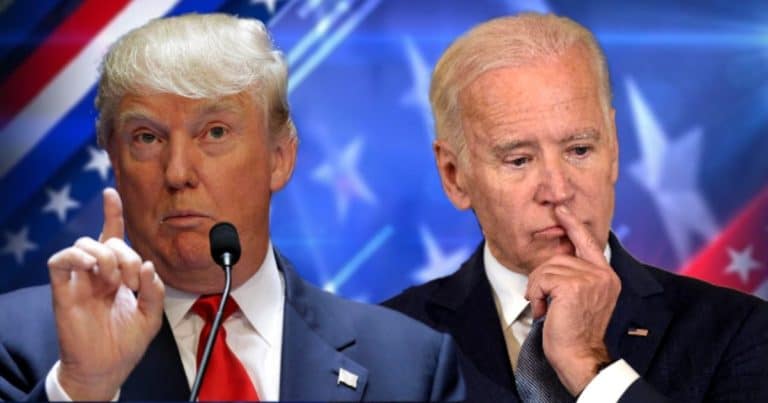 When one of America's pipelines encountered a cyberattack, gas prices surged. Drivers on the east coast saw prices jump, and shortages began cropping up in multiple states.
It reminded many of the gas crisis that hit when President Jimmy Carter was in office, and some quickly started comparing the current POTUS to Carter.
But former President Donald Trump says these comparisons are "unfair."
Actually, Trump wasn't really defending Carter — he was just saying that Biden's actually worse.
For months, Republican leaders like Trump have continued to slam Biden for his controversial policies. And these policies could place the U.S. in a poor position moving forward.
While Carter faced his fair share of problems during his time in the White House, Trump is blaming Biden for creating more issues. And he's created these problems in record time, too.
As Trump said in his statement (via Fox News):
I see that everybody is comparing Joe Biden to Jimmy Carter. It would seem to me that is very unfair to Jimmy Carter.

Jimmy mishandled crisis after crisis, but Biden has created crisis after crisis.
Carter didn't have a very good track record, according to most Republicans. Many GOP leaders believe Carter's missteps are what paved the way for the election of Ronald Reagan.
And of course, right-wing voters still praise the Reagan years as being some of the best this country has ever enjoyed.
But Trump claims the big difference between Carter and Biden is that while one simply couldn't handle the onslaught of issues, the other created new problems for the country.
In fact, the former Commander-in-Chief believes Biden has had the "worst start" to his presidency than any leader we've ever had:
First there was the Biden Border Crisis (that he refuses to call a Crisis), then the Biden Economic Crisis, then the Biden Israel Crisis, and now the Biden Gas Crisis.

Joe Biden has had the worst start of any president in United States history, and someday, they will compare future disasters to the Biden Administration—but no, Jimmy was better.
The border situation appears to have gotten significantly worse under Biden, as the surge of foreign travelers at our southern border exploded immediately after Joe took office.
And since then, not much has happened to stem the tide.
Biden put Vice President Kamala Harris in charge of dealing with the border crisis, but it has been more than 50 days since Harris has held a press conference specifically addressing the issue.
When you stack on the Israel incident and the recent gas price spike, it really does look like Biden is floundering badly.
On the other hand, Democrats continue to defend the President, saying the problems Republicans and Conservatives complain about are either exaggerated, or a result of Trump's policies.
Millions of voters and lots of GOP leaders aren't buying that excuse, however.
Key Takeaways:
Former President Donald Trump said it's "unfair" to compare Joe Biden to Jimmy Carter.
Trump said that while Carter mishandled crisis after crisis, Biden "created" crisis after crisis.
Republicans claim Biden is directly responsible for the border crisis, rising gas prices, and the recent Israel incident.
Source: Fox News