After Biden's DOJ Tries to Blindside Trump – His Team Drops the Double Hammer on Their Scheme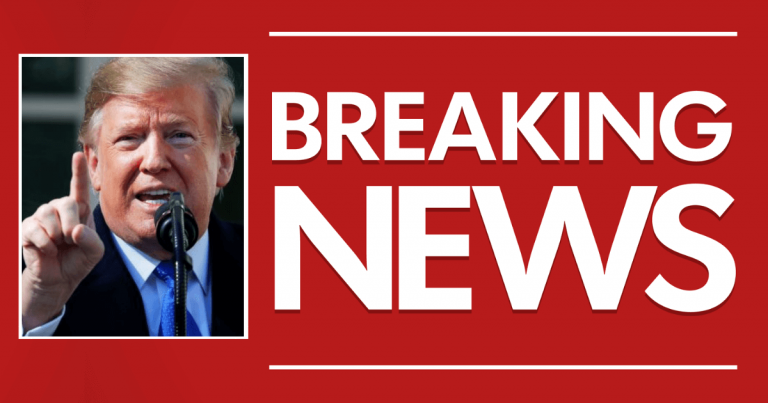 What's Happening:
Democrats are so unconcerned with a potential Donald Trump comeback, that they are leveraging the entire power of the federal government against him. Hmm… maybe they aren't too confident in Joe Biden's ability to win re-election?
The left has thrown every accusation against Trump imaginable. They even raided his home last year over paperwork. And even though Joe Biden did the very same thing (when he did not have the authority to declassify anything), guess who is getting prosecuted?
From Just the News:
Federal prosecutors have notified Donald Trump that he is a criminal target and likely to be indicted imminently in a probe into alleged classified documents.
Trump's legal team fired back, claiming that Biden's DOJ is guilty of witness tampering.
From Just the News:
The sources directly familiar with the case told Just the News that DOJ declined to delay the planned indictment of Trump to investigate allegations that a senior prosecutor working on the case tried to influence a key witness by discussing a federal judgeship with the witness' lawyer.
So, a president running for re-election's DOJ is going after his biggest rival–and the DOJ is ignoring accusations that one of their senior prosecutors tried to influence a key witness.
Oh, nothing corrupt about this at all!
Democrats keep pulling the same trick on Trump. They come up with claims based on hearsay, lacking strong evidence. Then they "leak" something to the media, so they can turn public opinion against Trump. Even when this case is dismissed or he's found not guilty, the left has spent months if not years spreading unproven claims that Trump broke the law.
Joe Biden is being investigated for the very same thing: holding onto classified documents. Yet Joe Biden took those documents while vice president; he did not have the power to declassify those documents. Despite that, he kept documents in several offices across the country and in the garage at his house.
The very same house his shady son Hunter lived in for several years.
But no, Donald Trump is the real criminal here!
Democrats have long claimed Republicans are trying to undermine our democracy. But we don't see Republicans going out of their way to influence elections with endless lawsuits, criminal investigations, and indictments.
If Democrats think this won't come back on them… they really are out of their minds.
Key Takeaways:
Biden's DOJ plans to indict Trump over documents kept at his house.
Joe Biden has done the same thing but is not being indicted.
The judge is ignoring claims that the DOJ committed witness tampering.
Source: Just the News