Biden Embarrasses His Close Friend Obama – Tries To Remember His Name, Calls Him "My Former Boss"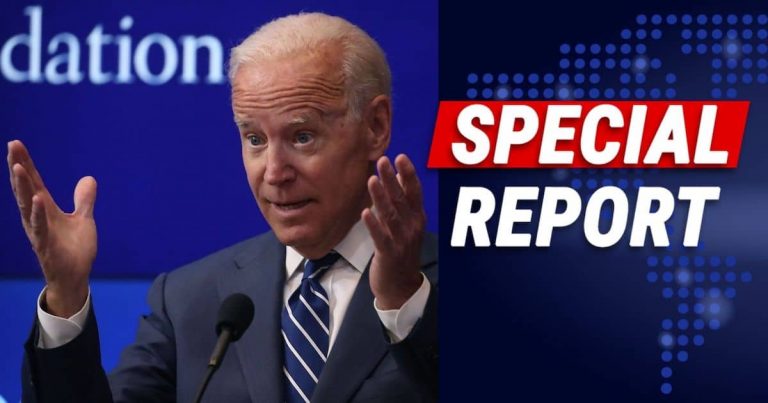 Democrat presidential hopeful Joe Biden is losing it.
I definitely mean that literally — recent polls show his ratings falling through the floor, and his opponents catching up.
But I might also mean that metaphorically, because poor ol' Joe just can't seem to keep anything straight.
His long list of flubs, gaffes, mistakes, and comical errors just keeps growing. And it's not doing him any favors.
His latest brain fade might be the most concerning, though…
He forgot Barack Obama's name!
It happened during a speech in South Carolina; Biden just kept referring to Obama as "president my boss."
Donald Trump Jr. retweeted the video here:
Par for the course. https://t.co/kimv3Scec2

— Donald Trump Jr. (@DonaldJTrumpJr) August 28, 2019
Par for the course.
Unfortunately for Joe, that IS par for the course these days.
Now, I'm sure Biden does remember Obama's name, but this temporary brain freeze is definitely hilarious … and a little funny.
Newt Gingrich took the opportunity to throw a few jabs Joe's way, too: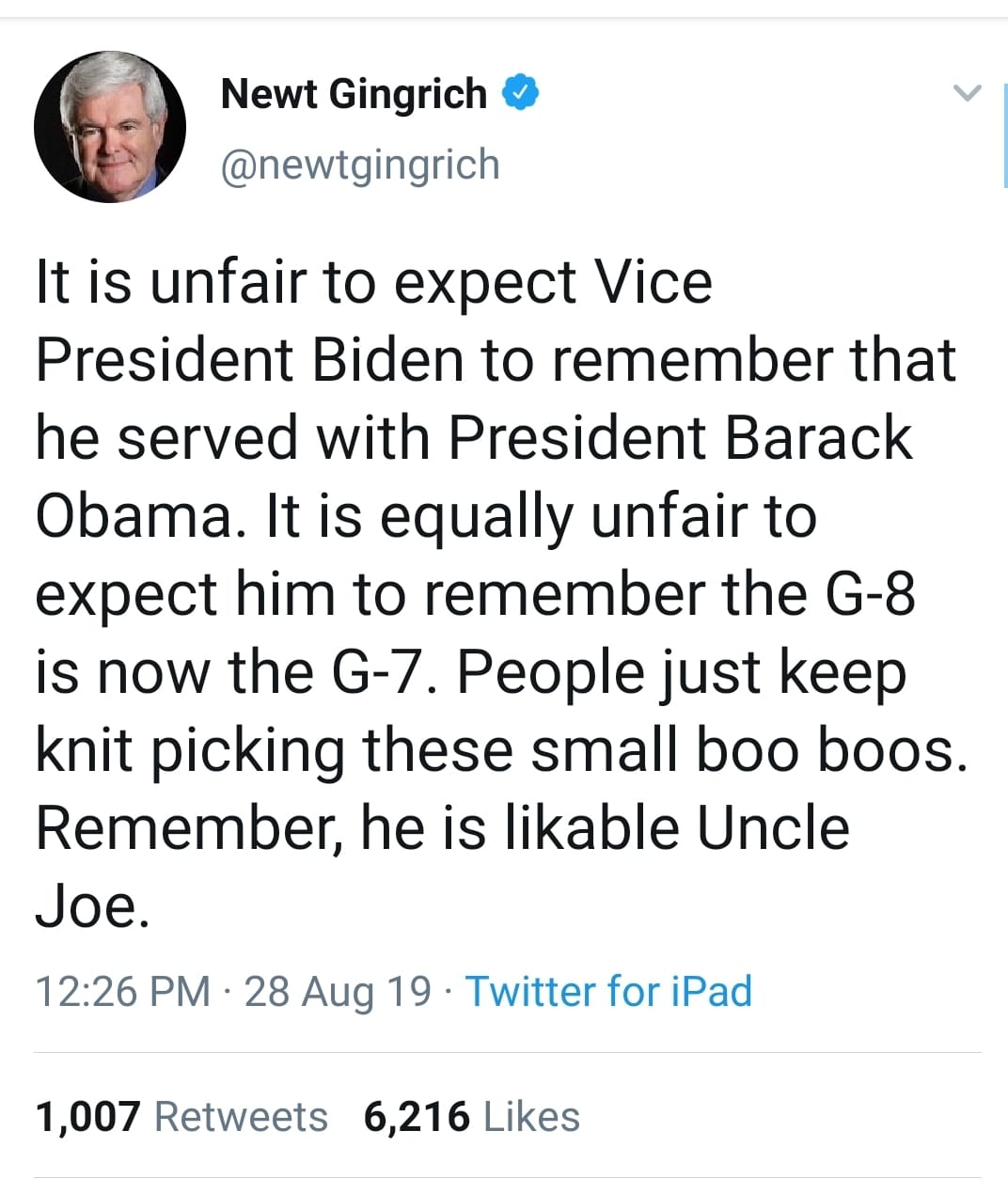 It is unfair to expect Vice President Biden to remember that he served with President Barack Obama.
It is equally unfair to expect him to remember the G-8 is now the G-7. People just keep knit picking these small boo boos. Remember, he is likable Uncle Joe.
I love the sarcasm from Newt. Really, these episodes are starting to become commonplace.
It'd be one thing if Joe made a simple mistake here and there, or forgot someone's name just for a second or two. We all do that.
But Biden just can't seem to keep his mind grounded.
Recently, he repeated the false claim that President Trump referred to neo-Nazis as "very fine people," when in fact, Trump said they should be "condemned totally."
And when speaking to reporters in New Hampshire, he screwed up and said he was in Vermont.
These are just a few examples of Biden's lapses and frankly, if he gets to the debate stage, they're going to get even worse.
Trump is going to eat poor Joe alive, and partly because Biden doesn't appear to be firing on all cylinders…
Maybe you should just drop out now, Joe, and save yourself the embarrassment.
Do you think something is definitely wrong with Joe Biden's brain? Let us know in the comments below!
Source: Breitbart