Biden Family Member Caught in Big Money Accusation – This Time, Instead of Hunter It's Joe's Daughter Hallie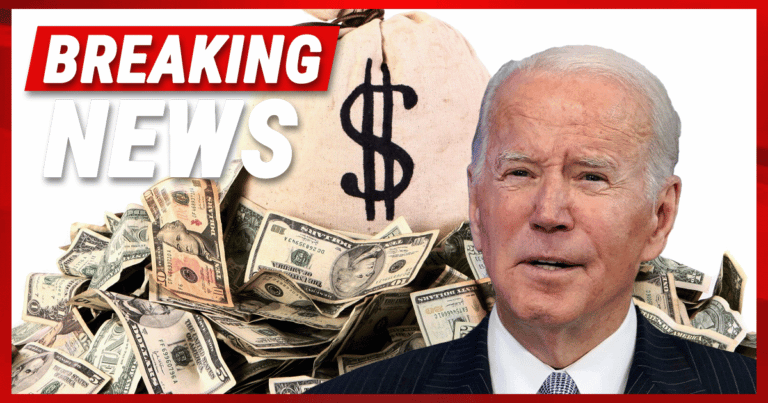 The Biden family has been under scrutiny for its overseas dealings for years. The now-infamous Hunter Biden investigation is actually entering its fifth year.
However, it isn't only Hunter who has been suspected of benefiting from foreign money deals. Now, it seems like another member of the family got richer thanks to their connections.
It isn't Hunter on the hot seat this time, either.
The family's alleged links to China and other foreign powers has been suspected by Republican leaders and other politicos, and they keep searching for evidence to prove it.
James Comer (R-KY) is the chairman of the House Oversight Committee, and they've been digging through the hidden details — many of which are just starting to come out this year.
The latest involves another member of the Biden family (via Washington Examiner):
Hallie Biden has been identified as the mystery Biden family member who received China-linked payments, according to bank information reviewed by House Republican investigators.

Hallie Biden, the widow of Beau Biden with whom Hunter Biden had a romantic relationship, received $35,000 from accounts tied to Walker, including $25,000 that appears to have originated from a Chinese company.
The Committee revealed this new information thanks to a subpoena of the financial records of one of Hunter's business associates, Rob Walker.
The investigation has determined that for two years, between 2015 and 2017, "Biden family members and their companies received over $1.3 million in payments."
That isn't a small sum of money, and Rep. Comer confirmed that most of the cash came from "a Chinese energy company," and then went into the pockets of Hunter, James, Hallie, and another unknown Biden.
Walker's finances clearly held some secrets the Biden family didn't want floating around the public space.
Comer's memo stated that shortly after Biden departed as Vice President, the Chinese company State Energy HK Limited wired $3 million to Robinson Walker LLC, which was owned by Rob Walker.
After that, Comer claims Biden family members and their companies started to receive payments over a period of about 3 months.
Hallie Biden got $10,000 from Robinson Walker LLC before the wire and then after, she got another $25,000 on March 20, 2017.
Said Comer:
The Oversight Committee is concerned about the national security implications resulting from President Biden's family receiving millions of dollars from foreign nationals.

We will continue to follow the money trail and facts to determine if President Biden is compromised by his family's business schemes and if there is a national security threat.
Critics maintain that the Biden administration has been weak on China from the start, and some conservative lawmakers even accuse the government of treating China like an ally.
Only recently, the federal government announced an investigation into the Chinese-owned app TikTok for spying on Americans.
Millions already believe TikTok is basically just Chinese spyware so that investigation seems way late in the day. And we just keep learning more about the Biden family's dealings with Chinese companies.
All of this may have a significant effect on the President's re-election chances come 2024.
Key Takeaways:
The House Oversight Committee has revealed another beneficiary of the Biden family's dealings with China.
Hallie Biden received money thanks to a wire transfer from a Chinese-owned company, as did Hunter, James, and another currently unknown Biden.
Rep. James Comer says they're "concerned about the national security implications" of these findings.
Source: Washington Examiner