President Biden Makes His Worst Gaffe Yet on Live TV – Joe Actually Tries to Claim "More than Half the Women in His Admin Are Women"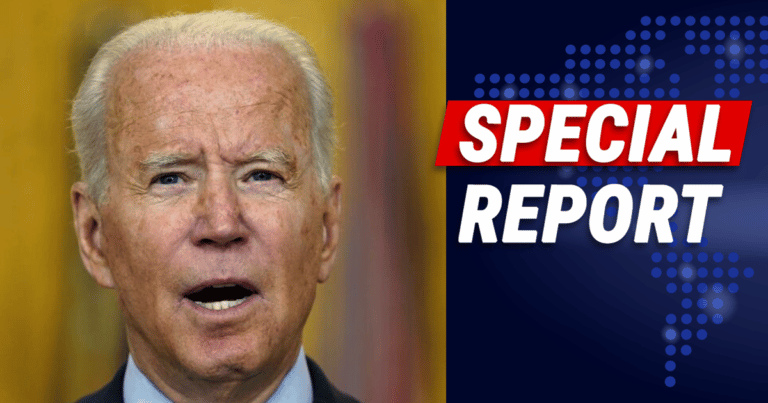 President Joe Biden has made seemingly countless gaffes and mistakes during the course of his presidency. It's common that he stumbles over words, forgets names or numbers, or loses his train of thought.
Most Democrat leaders say most of it is trivial and blown out of proportion. But critics point out that it just keeps happening.
And Biden's latest flub is once again concerning — and more than a little funny.
This week, the administration was celebrating the 30th anniversary of the Family and Medical Leave Act (FMLA). This went into effect when former President Bill Clinton signed it into law in 1993.
Biden and Vice President Kamala Harris were on stage to talk about the importance of the measure.
However, when it came time for Biden's speech, he kicked things off with what might be a simple mistake … or as some are saying, it might be more evidence of a cognitive decline.
From Fox News:
President Biden, who on Thursday spoke on the 30th anniversary of the Family and Medical Leave Act, or FMLA, said more than half the women in his administration are women, video shows.
Saying "more than half the women in my administration or women" is bound to elicit some laughter and eye-rolling.
However, it's hardly the first time the President has made such obvious errors in speech, and many claim the mistakes have been piling up in recent months. Cries of "25th amendment" keep coming up.
Then there's the other angle to this, which is the "woke" gender issue.
The left apparently has had difficulty in defining what a "woman" is (even some medical experts are saying we can't define the word). So maybe Biden was just trying to be more specific.
Saying the women in his administration are actually women might be a way of identifying them as actual females. These are the questions we have to ask ourselves in this topsy-turvy world.
At any rate, Biden added that they recently passed the Pregnant Workers Fairness Act, which gives new mothers time to recover after having a baby.
This includes extending Medicaid for new moms, so they can – for example – take a year for ailments like postpartum depression.
All that being said, it's still far more likely that Biden's latest public flub will get far more attention.
Key Takeaways:
President Joe Biden made another glaring flub during a speech this week.
He said, "more than half the women in my administration are women."
Some mock the left for their inability to define "woman," and wonder if Biden was channeling some of that wokeness.