Biden Fundraiser Warns Democrats Of 'Doomsday' – If Joe Loses, Liberals Could Be Heading Towards A Contested Convention And Trump Reelection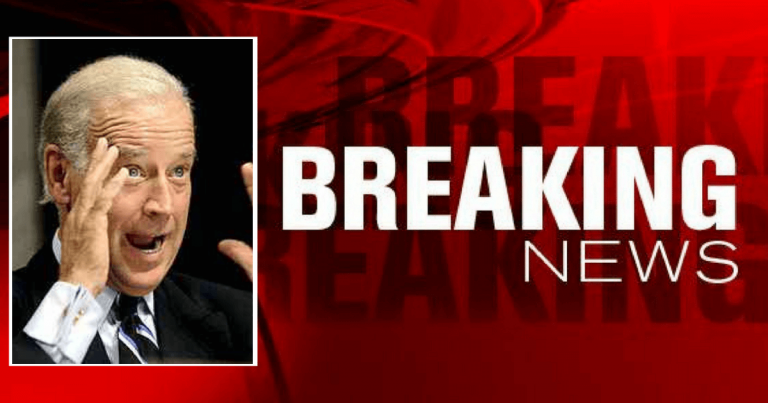 Not that long ago, the media thought Joe Biden was a shoo-in for the Democrat nomination. They hoped he could bring back the "calmer" Obama years.
(By calm, I guess they meant when Obama tried to fundamentally transform America and it took Trump to undo it.)
Today? They seem to be are watching Biden's chances burn up before their eyes. If Biden drops out, they could face a "doomsday scenario."
And a Biden Super PAC is saying out loud what Democrats don't want to admit.
From Politico:
A memo from the Unite the Country super PAC to donors, obtained by POLITICO, asserts that the party could pay a steep price if Bernie Sanders, Pete Buttigieg or Amy Klobuchar is chosen as the nominee. Most ominously, it raises the specter of Sanders and billionaire Mike Bloomberg squaring off at a split convention…

"Donors hedging their bets on Biden because of Bloomberg could be creating a doomsday scenario for Democrats everywhere," the group's treasurer, Larry Rasky, wrote. "The Sanders-Warren wing of the Party is ready for the Bloomberg fight. Democrats cannot afford a split Convention.
Well, we warned them. Biden's Super PAC said that if they don't rally behind o' Joe, the party could face a contested convention.
That means the delegates could get split between two—maybe three candidates—resulting in all sorts of conflict and infighting.
The Democratic leaders would be forced to pick a nominee, which would certainly outrage many liberal voters.
Not once in recent years have Democrats won a general election after a contested convention.
It would be difficult to unite against Trump. Why? Because many in the party are terrified of a true socialist, and if Bloomberg wins, Bernie's supporters may just sit out instead of vote for a billionaire.
On top of that, many Democrats fear that the openly socialist Bernie Sanders could never win against Donald Trump.
After all, Sanders' plans would mean a massive tax hike and a probable end to our historic economic success.
Add to that the fact that Trump just beat impeachment and is enjoying one win after another. His rallies are packed to the ceiling. And his campaign is sitting on a big war chest.
Can a divided Democratic Party beat all that?
Liberal strategist James Carville foresees an even darker outcome. If the party embraces Bernie (or one of the other socialists) they could lose massive support among Americans.
And it could mean the end of the party altogether.
I'm sure you're very broken up about that, huh?
SHARE to tell everyone Democrats fear 2020 is their doomsday!
Source: Politico