After Joe Biden Pushes Impeachment, Trump Drops His 'Total Transparency' Hammer'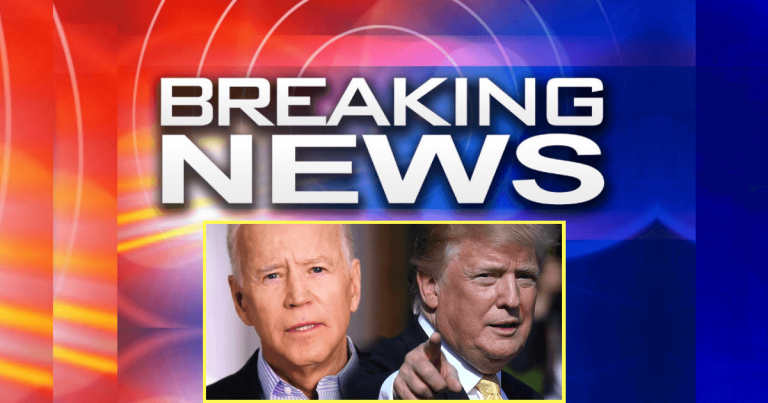 Biden thought he had Donald at checkmate – but Trump turned the tables!
Joe Biden demanded Trump open his "closet." He has no problem doing that, because it's neat and tidy.
But maybe Joe and the rest of the Left better be careful over what they're demanding. Because what's good for Trump is could be bad for them.
After numerous investigations and accusations, Trump continues to come out clean as a whistle.
Biden's closet, though?
Now Trump is demanding that Biden and his Democrats play by his own rules.
From Twitter: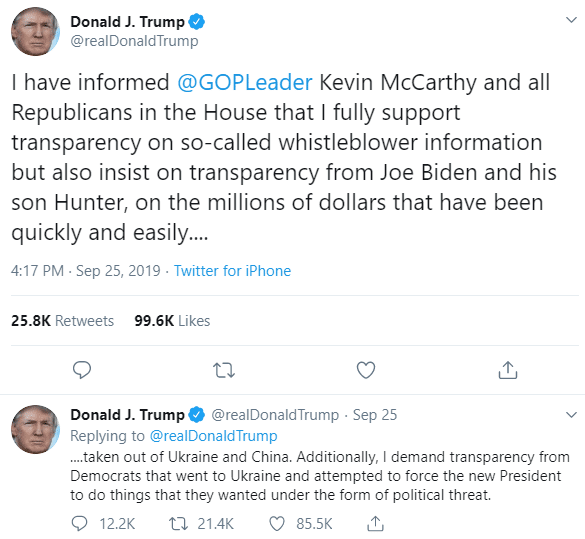 In case you can't read the tweet above: "I have informed @GOPLeader Kevin McCarthy and all Republicans in the House that I fully support transparency on so-called whistleblower information but also insist on transparency from Joe Biden and his son Hunter, on the millions of dollars that have been quickly and easily taken out of Ukraine and China. Additionally, I demand transparency from Democrats that went to Ukraine and attempted to force the new President to do things that they wanted under the form of political threat."
Democrats must really think we're stupid, huh? We're supposed to believe Trump did something wrong, even after he willingly released the transcript of the phone call they're so upset about.
There was nothing in that call that suggests Trump did anything wrong. It was a pretty typical conversation between leaders—who often request things from one another.
There was no pressure or threats of any kind.
But who did threaten Ukraine? None other than Joe Biden himself. He even bragged about it!
And group of Democrat senator went to Ukraine and pressured them to do what they wanted. Or else face punishment from the U.S.
If the Democrats are so eager for Trump to be transparent, why aren't they being transparent themselves?
There is more than enough smoke to warrant looking into what Biden and the other Democrats did. By all signs, they were the ones trying to coerce Ukraine.
So, why aren't they being investigated? Why does it always seem like Democrats get off scot-free?
Shouldn't their own rules be applied to them? If one of their members did something wrong, shouldn't they go after them too?
For far too long Democrats acted like they were above the law. No longer.
Donald Trump is not going to let the Democrats blame him for something Biden did.
SHARE if you think Biden should be investigated too!
Source: Twitter