Joe Biden Came Inches From Losing It All – The Democrat Debate Audience Saw His Teeth Almost Fly Out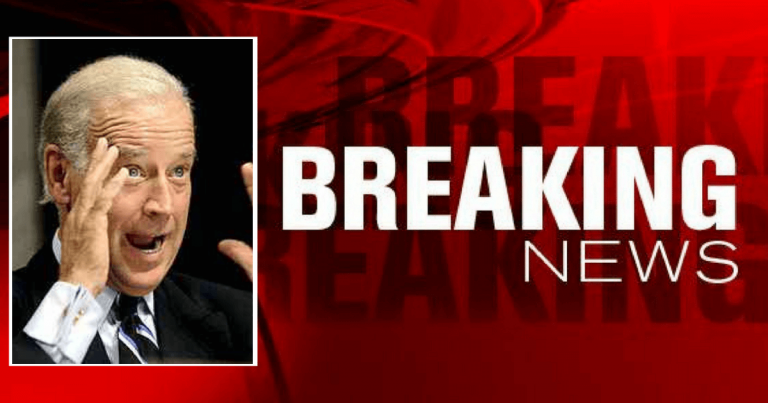 Funniest moment of the debate – I'm never going to forget it!
You might have noticed how odd Joe Biden looks these days. My assumption? He's had one too many facelifts!
To make the 70+ old former vice president look young and appealing to Millennials (I guess) he's had plenty of work done.
It seems like he's literally being held together by paint and glue. He's covered in makeup, filled with Botox, and if you didn't notice it last night, his teeth seem to move around in his mouth!
Dentures, perhaps? Seems like it. Just check out what happened when he was started answering a question during the debate.
From Twitter:
What is Joe Biden doing here with his mouth? #DemDebate pic.twitter.com/qLpcifeAgL

— Ryan Saavedra (@RealSaavedra) September 13, 2019
What is Joe Biden doing here with his mouth? #DemDebate
Woah. What was going on in his mouth?
Was he trying to get his teeth back in place? Does Joe Biden use dentures? Clearly he is, and he can't keep them in.
Hey, there is nothing wrong with an elderly American that needs to use dentures. Millions of Americans do… in nursing homes.
Joe Biden is struggling to appear youthful and vibrant, to compete with the much-younger rivals.
Democrats used to respect age and wisdom. Conservatives still do, but I guess the vapid liberals who vote Democrat these days don't want a president with fake teeth.
I mean, Washington had wooden teeth and he was pretty great.
But Joe Biden can barely string two sentences together, and now his teeth are about to come flying out!
He couldn't pause for a moment and adjust them with his fingers—that wouldn't look good on camera.
So, he had to have this odd moment where he couldn't even talk. I really thought the dentures would come flying out at the moderator!
Now that would have been one of the most memorable moments in American politics—and it would have been a swift end to his campaign.
Maybe next time, Joe…
SHARE if you think this is the funniest thing you've seen all week!
Source: Twitter