Biden Hammered by Latest Report – Joe Just Got a Major Signal the Economy Is Struggling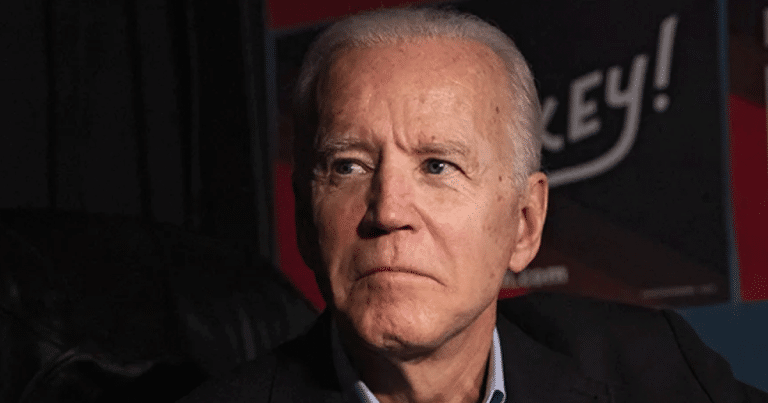 What's Happening:
Joe Biden is running for re-election to "Finish the job." We assume he means "finish the job of selling America to China." Biden has practically declared war on the American working family. He has raised taxes, shut down our energy, opened the border, and shipped billions overseas. Meanwhile, the liberal media tried to pretend as if Biden isn't losing his mental faculties.
Biden and the media can spin things as much as they want. Americans know the country's in rough shape. Biden's policies have brought our economy to a grinding halt. Experts like Elon Musk are predicting the worst. And it looks like this latest report confirms Biden's driving us into poverty.
From Breitbart:
The U.S. economy expanded at a sluggish 1.1 percent annual pace in the first three months of the year despite strong consumer spending…

The weakness came from business investment and inventories, perhaps suggesting that businesses expected a weaker level of consumer spending.
The U.S. economy is limping along, unable to break a measly 1.1 percent. This came from businesses making the wrong predictions about what was going to happen. I guess they watched too much CNN? Because from where we're standing, inflation is prevent most folks from being able to buy anything.
Eggs were too expensive this year, for crying out loud. If a family can't even afford breakfast, they ain't buying new cars or iPads. This problem isn't going to go away, just because Joe licks his ice cream cone. And the polling suggests Americans still put the economy at the very top of their list of priorities.
How will Biden spin these kinds of numbers? He can't. The best he can hope for is the media to brush this all aside or openly lie. There is no way Biden can win re-election with the economy falling apart.
So, he'll keep trying to gaslight us into thinking we are "strong as hell." Even though most families can't even put gas in their cars. Oh, you mean you haven't bought an EV yet? Can't afford your rent bill, huh?
Biden is cruising for a world of hurt. And we're all for it.
Key Takeaways:
The U.S. economy expanded by only 1.1% in the first quarter, well below predictions.
This comes as Biden's policies hammer the economy, hurting most Americans.
Source: Breitbart