Biden Suffers Devastating Loss in the White House – And It Comes at the Worst Possible Moment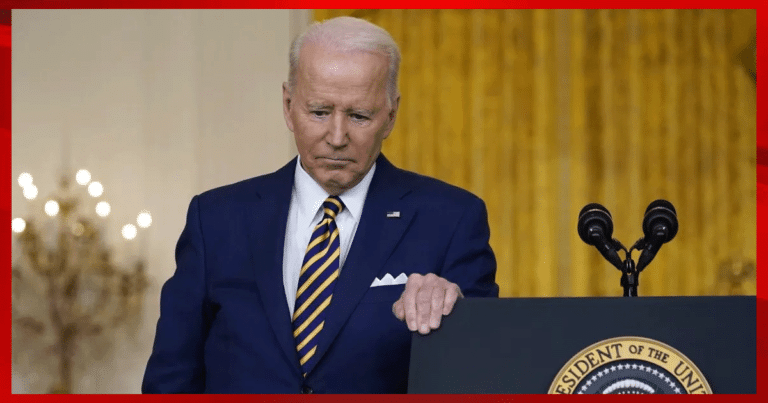 What's Happening:
The media might be claiming Biden is winning, but we know better. The Biden administration is facing serious setbacks and challenges. Biden hasn't scored a significant legislative win in over a year. He's spending his time sunning himself on the beach when he's not on a self-congratulatory tour.
Meanwhile, Republicans in Congress are moving forward with investigations and probes against the Biden family. More and more information is coming out on Joe and Hunter Biden's possible bribery scheme. Enough evidence has spilled out so far, Biden might never get re-elected. And just as Republicans ramp up their efforts, Biden loses a major player within his White House.
From Fox News:
The White House has announced its top lawyer will leave next month after nearly three years of serving President Biden as House Republicans continue to investigate the president and his family.

Stuart Delery first joined Biden's transition team in November 2020 before serving as deputy counsel. He was promoted to the top job in 2022 after Biden's first counsel, Dana Remus, left the White House.
Uh-oh. Joe Biden's top lawyer is leaving the White House after joining his team in 2020. Stuart Delery became Biden's chief legal counsel in 2022. The White House has not given a reason for Delery's departure. And it has not announced a replacement.
Whenever a top presidential official steps down, it's headline news. But this is even more notable, given who it is and the timing of the departure. Delery would have been the first person to help Biden with his legal problems.
He would have been coordinating the White House's defense against the endless allegations coming out on Hunter Biden. With Delery leaving, it could put Biden in a very tough position. Biden is trying to fend off accusations that he engaged in bribery while vice president.
Some Republicans are calling for his impeachment. Others, want him tried and jailed if convicted.
Meanwhile, Biden has to make a case to voters that he deserves a second term. Does someone like Joe Biden have the stamina to do all that?
We know he's not really running the White House, given how much time he's spent on vacation. The man has spent nearly a year on vacation out of his three years in office.
Without Delery building his defense, Biden might not be able to stop Republicans from impeaching him right out of office.
Key Takeaways:
The White House chief legal counsel is leaving the administration.
Stuart Delery has been working for Joe Biden since November 2020.
This comes as Republicans ramp up investigations against Joe and Hunter.
Source: Fox News