Sleepy Joe Biden Makes Another Big Mistake – "Accidentally" Says His Health Plan Will Raise Premiums And Lower Quality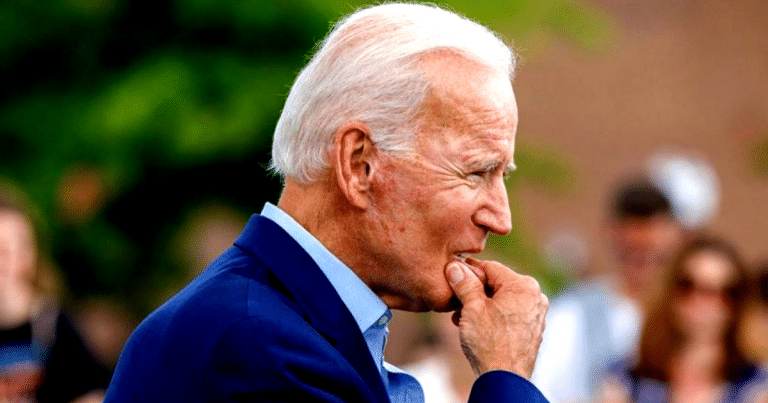 Presidential candidate Joe Biden is known for making gaffes. But his recent ones might truly crush his chances.
Democrats are getting more and more disturbed by Biden's many flubs, gaffes, and "misspoken" statements. Some are even questioning if he should run for president.
He frequently confuses dates and times—not to mention people's names. Any reasonable person would assume he's not really mentally fit for the job of running the country.
Worse than that—his latest gaffes just might be exposing the truth about his health care plan.
It might not be what his speechwriters intended, but Joe just revealed what will really happen to Americans on his plan.
From Daily Caller:
Speaking at a Friday health care town hall in Hanover, New Hampshire, Biden was presumably trying to sell his plan to the audience, but his word choices likely had the opposite effect…

"And for folks in the working class that are below 400, they will in fact will increase their, their premiums…"
Ouch. That's really painful to watch. Once again, we see Joe Biden slipping on his own words and making one gaffe after another.
But this time, it's pretty troubling. Perhaps, he's committing a few Freudian slips—when he talks about his proposed Obamacare replacement?
Biden accidentally says his government-backed plan will increase premiums for working-class families. Uh… is that right, Joe?
He goes on to say that his plan will make sure coverage is "not quality" but "only affordable."
Oh, I see. Joe Biden wants to create something just as bad as Obamacare. The last health care program he backed brought a massive tax burden on all Americans.
It also resulted in the loss of quality coverage for many regions of the country.
He's promising his new plan will be different. But even during this speech, it seems as if he's admitting the opposite (even if by accident).
We're not dumb, Joe. Americans know that government-funded health care is a disaster.
Whenever the government gets involved in an industry, it means heavy taxes and fees, a reduction in overall quality, and more aggravation and frustration for Americans.
Or do you love going to the DMV and post office?
Biden's gaffes for once helped Americans, by showing them what will really happen if he was elected to the presidency.
If you want good health care, stick with Donald Trump.
Do you think Biden's gaffes have doomed his chances?
Source: Daily Caller