Trump Team Uses Democrats' Own Words Against Biden – In Scathing Ad, They Admit "Mr. Magoo" Is Unfit To Lead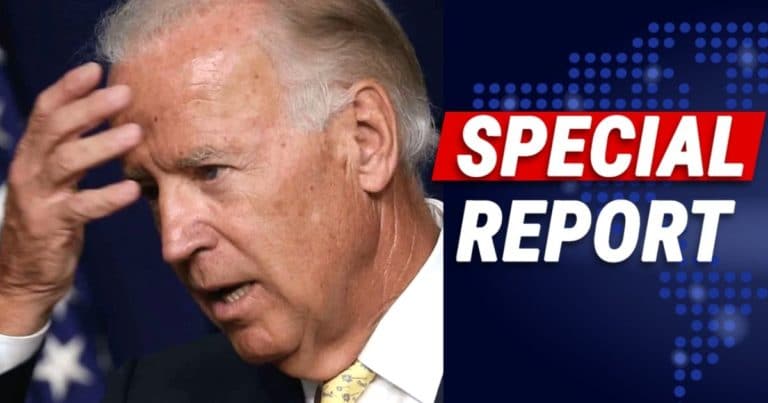 What's Happening:
Republicans are not slowing down their campaign against Joe Biden. It's no secret the former vice president has been struggling in recent months. In almost every appearance, the man struggles to speak clearly—or even remember what he's saying.
Throughout the primaries, notable Democrats were outspoken over their worries about Biden's mental state. Only after he became the presumptive nominee, did they clam up.
But Republicans aren't letting Americans forget what even Democrats said about "Sleepy" Joe Biden's performances. And they've using Democrats' words against Biden:
The Republican National Committee (RNC) launched a new ad Friday that features prominent figures criticizing the presumptive Democratic presidential candidate's fitness for office.
The ad… repeatedly highlights Biden struggling to make a coherent statement and includes critical comments from Sen. Cory Booker (D-NJ), Obama senior adviser David Axelrod, and Fox News anchor Bret Baier…

Axelrod: He kind bumps along kind of Mr. Magooing his way through this.
The video highlights three figures who, in the past, criticized Joe Biden's troubling performances at debates and other events. That includes two notable Democrats and a more neutral Fox News commentator.
Sen. Cory Booker claimed that there were "a lot of people" worried about Joe Biden's mental health. Democrat political strategist David Axelrod humorous compared Biden to Mr. Mago, the blind old man who bumbles across cartoons.
And Fox News' Bret Baier (hardly a fan of Trump's) was honest enough to call out Biden's "word salad," saying the man was "just all over the map."
Our Take:
A powerful video like this will be hard to counter by the Biden campaign. Republicans used footage of Biden himself mumbling and fumbling prepared remarks.
How will Democrats refute comments from their own party—when they themselves said these things?
If Booker or Axelrod try to downplay their past remarks, they are only ruining their credibility. They will either have to stand by what they said or keep quiet for the rest of the election.
But Americans will see this video and be forced to make a choice: they will have to decide if Biden's mentally fit to run the country.
If he can't finish a sentence, how can he lead?
Key Takeaways:
The GOP released a new ad criticizing Joe Biden's mental performance.
They cited three notable figures, including 2 Democrats, who criticized Biden.
Republicans are using Democrats'' own words to highlight Biden's decline.
Source: Daily Wire