Another Joe Biden Relative Pleads Guilty – She Admits To Credit Card Larceny Totaling $110,000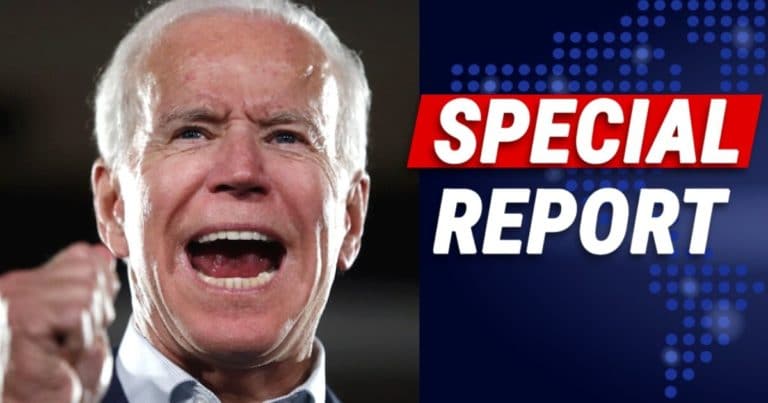 Biden tried to bury it – but it's out!
Joe Biden is having a hard time with his family.
The man wants you to believe he should be the next president. But skeletons keep falling out of his family's closet.
By far the worst has been his own son, Hunter. His list of problems goes on and on. Honestly, you won't find a son more disappointing on a soap opera.
But he's just the beginning. Turns out his niece Caroline just pleaded guilty to a serious crime.
From CBS News:
A niece of former Vice President Joe Biden has pleaded guilty in a $110,000 credit-account theft at a New York City drugstore.

Caroline Biden admitted Friday to grand larceny and petty larceny, with an agreement to get two years' probation if she repays the money, does 10 days of community service and avoids re-arrest for a year.
Ouch. Apparently, Caroline Biden borrowed a credit card to open an account at a store. She then spent up to $110,000 using another person's name.
She pleaded guilty to grand and petty larceny. The niece of Joe Biden is avoiding jail time in exchange for two year's probation but only if she repays the money.
Where does someone come up with $110,000 of stolen cash? Hey, maybe Joe or Hunter can lend her a hand!
The elitist relative gets a slap on the wrist in the form of 10 days of community service.
Hmm… I wonder what would have happened if you or I were caught stealing one hundred grand?
Do you think you'd just get 10 days of community service? Or would you be thrown in jail?
I guess it pays to have an uncle that's a former vice president…
SHARE to make sure the media doesn't bury another Biden corruption story!
Source: CBS News