Joe Biden Sent Spinning With Fresh Report – Even Worse Than Obama, U.S. Economy Inflation Jumps 5%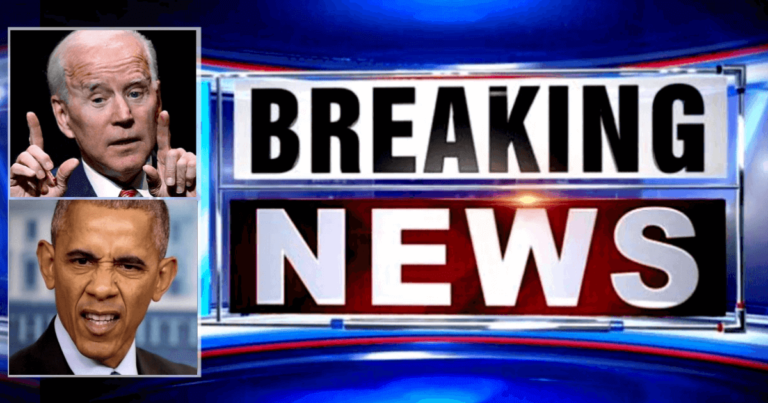 What's Happening:
Is Biden doing a good job? Democrats, who have switched off their TVs, might say so.
But anyone trying to make a living in this day-and-age won't agree.
Biden's reckless agenda has hampered what was once a surging comeback. His stimulus checks and extended unemployment has created a worker's shortage.
But his bottomless spending created another problem: inflation. And a new report reveals it hasn't been this bad since another Democrat was in office.
From Daily Wire:
The Consumer Price Index (CPI), a measure of U.S. economic inflation, continued climbing quickly in May, surpassing economists' expectations for another month…

The jump in overall CPI is "the largest 12-month increase since a 5.4-percent increase for the period ending August 2008," the Department of Labor reported.
Inflation rose by 5% in May, the worst we've seen since 2008.
Inflation, by and large, determines the value of a dollar. This report is saying that, thanks to Biden's bloated government spending, your dollars are worth much less.
That means the cost of everything, not just gas, has increased. And it doesn't seem like things will slow down anytime soon.
Biden stupidly defended his massive trillion-dollar stimulus bill earlier in the year, saying it wouldn't hurt.
Except, when you spend money you don't have (by essentially printing new dollars) it floods the economy with new money.
That doesn't help our economy, it actually hurts it. People suddenly have cash they didn't earn and it means their buying power has dropped.
This, of course, doesn't really impact the wealthy liberals who support Biden. But regular folks, who work hard to feed their families, will struggle.
Everything from food, clothes, and basic necessities will be costing more.
And just think about it, Biden plans on spending more money, with reports saying as much as $6 trillion.
Did nobody in the Biden administration warn him this would happen? Doesn't he have, I dunno, economists giving him advice?
Or does Biden just spin a wheel to decide his policy?
Key Takeaways:
Inflation rose by 5% in May, the worst since 2008.
The increase is due to Biden's spending, which has harmed the economy.
Experts predict inflation will continue to rise over the coming months.
Source: Daily Wire