Biden Sent Tumbling By Critical Resignation – Pentagon Software Boss Says America Has Lost To China And Resigns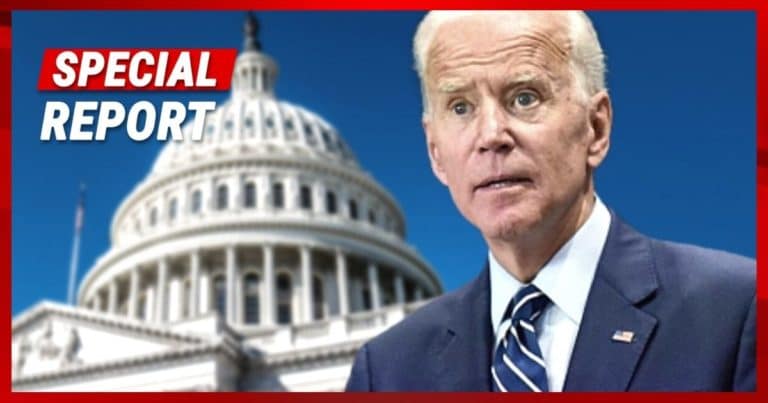 The Joe Biden administration has faced numerous obstacles in 2021, from inflation to the southern border crisis. The Afghanistan ordeal certainly didn't help the President's image, either.
Things might be getting tense on the international stage, too. Many critics say Biden has been too lenient with China, for example, and we can't continue to ignore the Communist country's rising power.
Now, one of Biden's chief officers is resigning — and he's sounding the alarm.
Nicolas Chaillan was the chief software officer at the Pentagon, and he has spoken out against America's poor tech progress and preparation. In fact, he says we're very far behind.
In comparison to countries like China, Chaillan basically says the U.S. is outmatched in terms of cybersecurity and other high-tech areas.
The situation has become so bad that he was forced to resign, leaving a concerning prediction in his wake: that we have "no chance" against China within the next couple of decades.
This is another serious issue that faces the Biden administration, and one that's bound to frighten American citizens.
As Chaillan stated, via The Daily Wire (citing the Financial Times):
We have no competing fighting chance against China in 15 to 20 years.

Right now, it's already a done deal; it is already over in my opinion.
He added that currently, U.S. cyber defenses in some of our government departments are at "kindergarten level."
And because of all this, there's "good reason to be angry." The problem revolves around issues like over-regulation, misallocation of military resources, and U.S. tech companies failing to progress in tech research.
Chaillan further blamed Google for their refusal to work with the U.S. defense department on AI.
His open letter is definitely concerning on a number of levels. Here's a snippet of it:
I realize more clearly than ever before that, in 20 years from now, our children, both in the United States and our Allies', will have no chance competing in a world where China has the drastic advantage of population over the US.

If the US can't match the booming, hardworking population in China, then we have to win by being smarter, more efficient, and forward-leaning through agility, rapid prototyping and innovation. We have to be ahead and lead. We can't afford to be behind.
He added that despite his 22 years of experience in the field, he was "under-utilized and poorly leveraged by the DoD."
On top of that, he said there is "almost no shared repositories and little to no collaboration across DoD services." Chaillan believes we "wasted time in bureaucracy" while our enemies moved ahead of us.
This is a now a common complaint among those in-the-know in America.
It does seem like our adversaries are progressing far beyond this country, and we simply continue to obsess over things like political correctness and social justice.
And right now, one Pentagon security boss is saying that this has cost us. China is currently far ahead of us in certain cyber departments, and it's only going to get worse unless we react.
Many are already saying this is another sobering dose of reality for President Biden and his administration.
Key Takeaways:
A chief software officer at the Pentagon has resigned, saying we have "no chance" against China in coming years.
We're far behind in terms of cybersecurity and other tech departments. And right now, China has a "drastic advantage."
He blames wasted time in bureaucracy as well as poor operations in the Department of Defense.
Source: The Daily Wire