Hours After Biden Begs Saudi Arabia for Oil – American Energy Tells Joe to Stop Making Them the Bad Guy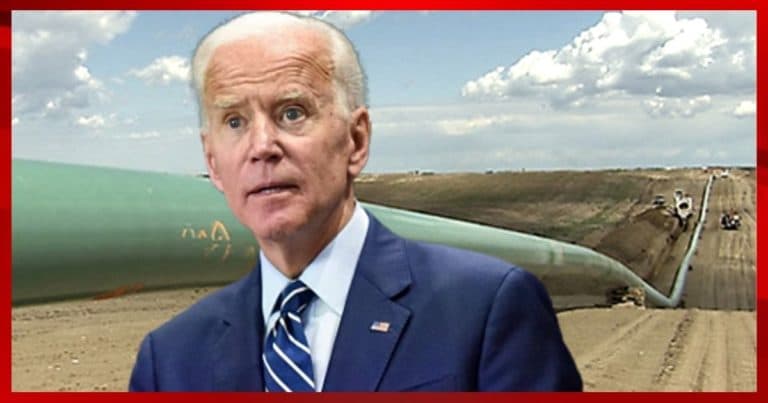 What's Happening:
Joe Biden promised he was not going to the Middle East to beg for oil. Guess what? That was not true. Of course we all knew that.
He is over in Saudi Arabia now, trying to wrangle a deal with oil producers who already said they will not increase production.
But American energy companies, whom Biden has attacked and crippled their work, are speaking out.
From Fox Business:
As President Joe Biden travels to Saudi Arabia this week to ask for increased energy production from the Middle Eastern nation, American energy industry representatives say Biden should be looking stateside instead.

"We think Texas is a lot closer than Saudi Arabia,' American Exploration and Production Council CEO Anne Bradbury told Fox News Digital. "And President Biden does not need to be traveling halfway around the world searching for solutions to this energy crisis when the solution is right here at home."
Why It's Important:
Top American energy representatives slammed Biden for flying all the way to Saudi Arabia to beg for oil—when we have the resources right here.
Their representative said, "Texas is a lot closer than Saudi Arabia." And they called on Biden to seek solutions for the gas crisis at home.
This comes after Biden blamed energy companies for the high gas prices. Instead of working with them to find solutions, he accused them of jacking up prices.
Biden refuses to acknowledge the reality that it was his administration (and his own pen) that passed policy that is crippling American energy.
Biden banned drilling on federal land, shutting down oil production in numerous states.
His environmental policy is further adding costs and burdens on companies.
Yet he has no problem if Saudi Arabia produces more oil? What is going on?
Biden would rather see foreign nations get rich by selling oil, than companies that employ American workers.
This is why Americans believe Biden isn't putting them first. It seems he is going out of his way to help foreign powers, while blatantly ignoring us.
He "punishes" those "evil" American oil companies for "killing the earth." But he's okay with Arabs doing it?
Something is very wrong.
Key Takeaways:
American energy representatives blasted Biden for asking Saudi Arabia for more oil.
They called on Biden to look to the United States, which has large resources.
Biden crippled American energy with a series of orders and restrictions.
Source: Fox Business