Joe Biden Just Told Americans They "Probably Shouldn't Vote For Me" If They Believe His Accuser Tara Reade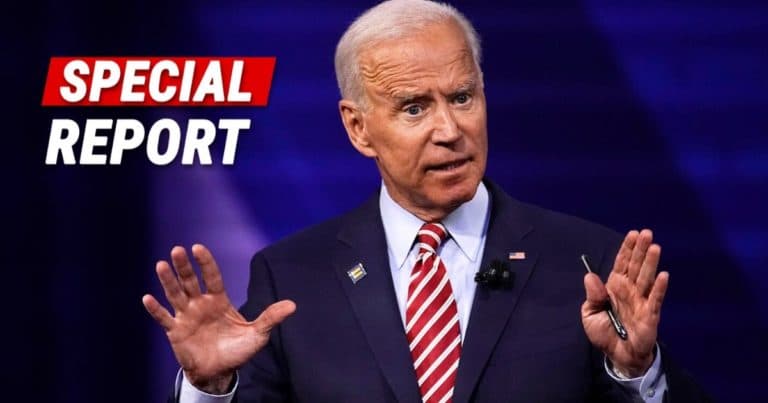 Joe Biden has made some startling gaffes over the years, but this one might seal his fate.
Some people might try to praise the man, saying he's just being honest. But when you're running to be President of the United States, you just don't say things like this.
Because the man who wants to take Donald Trump's job just said maybe you shouldn't vote for him. Here's why:
From NY Post:
"If they believe Tara Reade, they probably shouldn't vote for me," the presumptive Democratic presidential nominee told host Lawrence O'Donnell.

"I wouldn't vote for me if I believed Tara Reade," he added.
Yikes. In an interview, Joe Biden told women that they shouldn't vote for him if they believe Tara Reade's allegations.
Now, I don't know the real story behind Reade's accusations. But I must say, this doesn't sound like something an innocent man would say, does it?
Joe started off by claiming he doesn't even remember Reade working for him. Uh… what? How do you forget someone that was a part of your staff?
And that raises a scarier question: if he doesn't remember Reade, maybe he doesn't remember the alleged event?
Biden stepped his foot in it even further when he said women who believe Reader shouldn't vote for him. Really?
Shouldn't an innocent man just stick to his guns? That's what Brett Kavanaugh did. In the face of intense opposition, he never backed down from his assertion that he was innocent.
Now, Biden is basically saying, "Ehhhh… don't vote for me if you don't believe me!"
That's pretty troubling. Donald Trump has been accused of things in the past. He's never said anything remotely like this.
Because… here's the kicker… he was probably innocent!
We really don't know what happened back in 1993. We'd like some straight answers though, right? Joe is not only refusing to provide his Senate records from the University of Delaware but now it sounds like he's playing games.
Maybe he should have just kept his mouth shut?
SHARE if you will follow Biden's advice and not vote for him.
Source: NY Post