Biden Signs Alarming Executive Order – Joe Just Went After Your Top Constitutional Right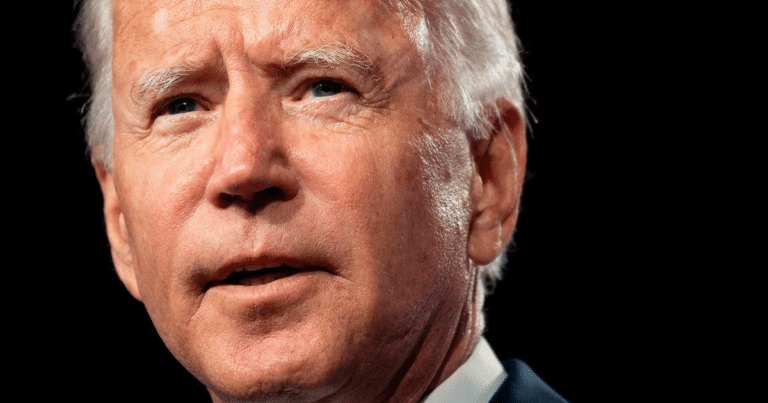 What's Happening:
Why is it, whenever we talk about Democrats and our constitutional rights–it's always in terms of them limiting our rights, not expanding them? Joe Biden and Democrats claim they respect the Bill of Rights. But they never do anything to protect, say, our freedom of speech or religion.
In fact, they are more than likely to push policies that limit our ability to worship, speak our minds, or protect ourselves. Biden's legacy seems to be finding new ways of infringing on our rights. Remember, this is the guy who wanted to force you to get an irreversible medical procedure to keep your job.
And now, he just signed an order that will make it hard for you to exercise one sacred right.
From Fox News:
President Biden is expected to announce an executive order on Tuesday that would expand background checks to more firearm sales by expanding the statutory definition of a firearms dealer, the White House said…

The order will also improve public awareness and increase the use of extreme protection, like "red flag" laws and safe storage of firearms…

Biden is directing his cabinet to encourage the "effective use" of those orders, by partnering with law enforcement, health care providers, educators and other community leaders.
Oh, yeah! Democrats are so in favor of Americans' rights. So much so, that they keep passing laws and orders that clamp down on our rights every day! Biden will sign an order that will expand background checks for firearm purchases.
He is doing this by exploiting the term "firearm dealer." Most likely, he will expand the definition to include private sales and sales at gun fairs.
Isn't it ridiculous that law-abiding citizens need to get "permission" from the federal government to buy a firearm? That's essentially what these background checks are. Before a seller can hand over a firearm (that you are paying good money for), they need to run your name through a federal background check.
That means you might not go home with your firearm if the federal government deems it so. Most Americans have nothing to worry, as long as they haven't committed certain crimes. But you still get your name passed through a federal database.
And now, Biden is abusing the power of the executive branch to force more firearms dealers to do this.
Democrats claim this is to keep you safe. So that firearms aren't being sold to anyone who would misuse them. But in reality, this is to discourage law-abiding citizens from being able to buy a gun. If you're not willing to hand over your ID and enter personal information into this system, you can't exercise your Second Amendment rights.
Imagine having to submit to a background check every time you buy groceries, clothing, or a car? Yet those rights aren't protected by the Constitution. Funny how Biden is putting so many limits on something the Founding Fathers wanted zero restrictions on.
Key Takeaways:
Biden is signing an order to expand background checks for firearms purchases.
The order will expand the definition of "firearms dealers" to include more sellers.
Biden will also be aggressively urging federal agencies to enforce gun restrictions.
Source: Fox News