Biden Suffers Major Blow from House Democrats – They Just Supported the Repeal of Joe's Military Mandate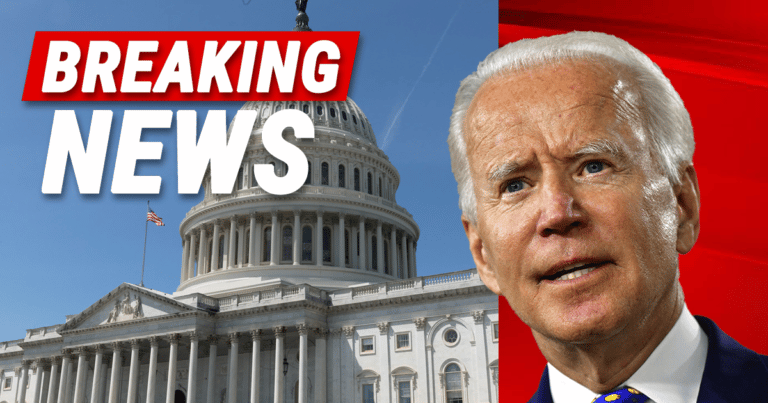 What's Happening:
Just last year, Joe Biden trampled over American rights to push an infamous demand. His demand would not only put millions of Americans' health at risk, but they could have lost their jobs to boot. Numerous legal challenges overturned most of Biden's mandates, except one.
Biden's mandate for military personnel survived a Supreme Court challenge (somehow). Millions of troops would be forced to take a permanent medical procedure or face dishonorable discharge in some circumstances. Court challenges left this particular mandate in place.
But Democrats joined Republicans to shut it down.
From Daily Wire:
House Democrats are going to defy President Biden by joining House Republicans to jettison the requirement for military service members to get the COVID vaccine, according to a new report.

The National Defense Authorization Act, the annual defense policy bill, will repeal the COVID vaccine mandate for members of the military; it will be voted on by the House on Friday.
This is a big win for Americans and our servicemen. House Democrats joined with House Republicans to repeal Biden's vaccine mandate for those in the Armed Forces. Not only this, but the bill will require the Pentagon to provide compensation for service members punished for refusing the shot.
Biden's political flunkies within the DOD continue to hold the line. They came out in support of Biden's unconstitutional mandate, refusing to budge. But once this bill is passed, they really won't have any choice. The Pentagon is not above Congress. Once a law is passed, they can't defy it.
Perhaps Biden will want to veto this bill, because of this measure. But he will also be vetoing a bill that keeps the military funded into the new year. Is Biden that crazy that he'd shut down the military? Not if he wants to keep military contractors happy.
That's pretty sweet poetic justice, isn't it? Biden has to sign into law a bill that shuts down one of his most notorious schemes. I'm sure his PR man, Karine Jean-Pierre, will try to spin it as if it was Biden's idea. But we all know the score. Biden tried to ruin the lives of countless soldiers, to push the vaccine.
And he lost.
Key Takeaways:
House Democrats joined with House Republicans to shut down Biden's vaccine mandate for the military.
A measure in the upcoming military bill will repeal Biden's mandate.
Biden issued mandates that risked the health and jobs of 100 million Americans.
Source: Daily Wire