New Joe Biden Super PAC Launches – Report Shows It's Run By A Foreign Agent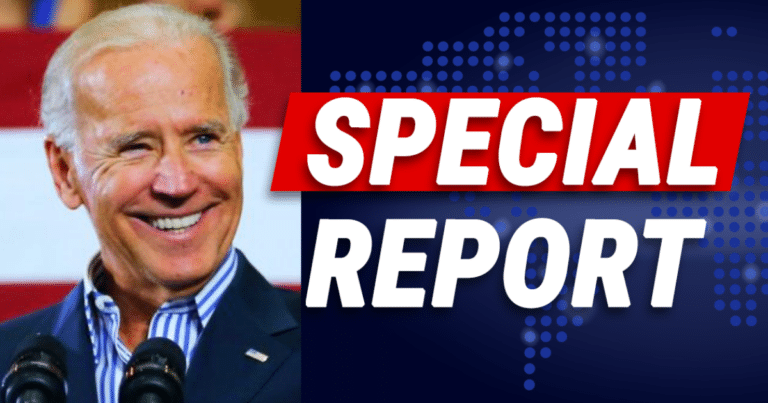 Right now, the Democrats are pushing impeachment against Donald Trump. They are holding secret meetings—claiming that Trump conspired with a foreign power.
Yet they've turned a blind eye when Joe Biden bragged about doing much worse. We all know that when he was VP, Biden threatened to withhold $1 billion of aid to Ukraine.
All so they could fire a prosecutor. Oh, and that prosecutor had been investigating a company Biden's son worked for.
No problems there… (Right? wink!)
Now, as Biden fights to get the Democratic nomination for president, just got a new Super PAC.
And yet again, there are some questions about the people involved.
From The Federalist:
Democratic presidential candidate Joe Biden has a brand new Super PAC in his corner, and it's being run by a registered foreign agent for the government of Azerbaijan.

Larry Rasky, a lobbyist who previously worked as a top campaign operative for Biden, is listed as the treasurer of the PAC, according to records filed with the Federal Election Commission (FEC).
Um… aren't Democrat furious that Trump supposedly enlisted foreign aid to help his campaign?
Yet Joe Biden is allowed to have a Super PAC run by a known foreign agent?
Isn't he running to be President of the United States? Why, then, is a foreign agent running this political committee?
We know Super PACs already have a bad reputation. They are often considered too powerful—manipulating our government for special interests.
Many Americans feel like Super PAC's have more influence with our leaders than actual citizens.
They're bad enough already. Now Biden's using one that is run by someone that's not even an American!
And we're supposed to believe it's Trump that is enlisting foreign aid wrongfully?
Time and again we see Democrats accusing Trump and conservatives of the very things they are doing.
They never hold their own accountable to the same standard they use on the president.
Why isn't anyone looking into this Super PAC? Why aren't Democrats or the media raising serious questions?
Can we trust that this man from Azerbaijan will respect American interests? Or will he use his powerful influence to get Biden to show special treatment to his country?
It all raises questions. Questions Democrats don't want you asking.
SHARE to spread the word if you demand the government to investigate Joe Biden.
Source: The Federalist