Days After Biden Tumbles In The Polls – Obama Buries Him By Helping Another Candidate Join The Race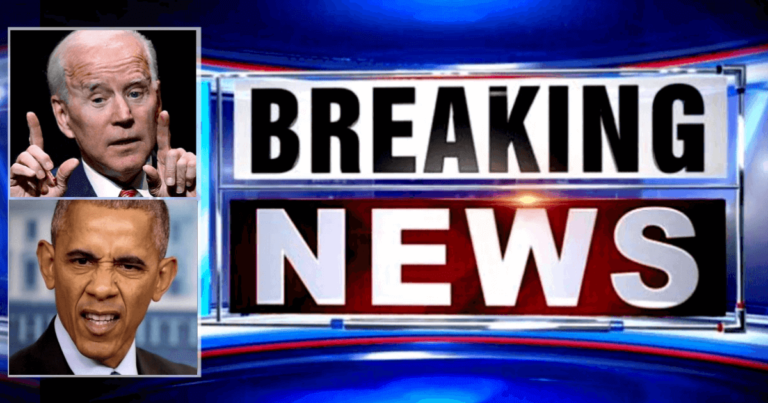 Barry just sent Joe's campaign spinning!
Since entering the 2020 primaries, Joe Biden has never been able to get a real lead.
Crazy, when you think about it. This was Obama's former vice president, running against crazies like Bernies Sanders and Elizabeth Warren.
The former VP should have already stomped these socialists. Yet he could never break the pack. And now some polls claim Warren is the front runner.
Why? Perhaps it's because Biden's buddy, Barack Obama, never officially endorsed him. That's pretty cold, even for Democrats.
And now, it looks like Obama could have just sealed Biden's fate for good.
From Breitbart:
Joe Biden is barely hanging on as the frontrunner and Barack Obama just slapped him in the face with Deval Patrick…

Patrick's late entry is a Hail Mary, but a calculated one… The question is, why?

Well, Patrick and Obama are close. In fact, Obama tried to talk Patrick into running last year, but was turned down… But Patrick is getting in now, isn't he? And it is more than fair to assume he's getting in because Obama begged him to.
Well, looky here! An Obama ally, Deval Patrick, just jumped into the race. That's pretty odd, considering how late in the game this is.
Many consider this a power move by Obama. Why? Because according to reports, Obama tried to get Patrick to run earlier.
Patrick declined. But why is he entering now?
We know all about what happened earlier in the fall. Powerful Democratic donors met in New York to discuss possible 2020 candidates.
They saw the current lineup and new none of them could beat Trump. Some suggested getting Clinton or Bloomberg to run.
Now, Devin Patrick, an Obama ally, is jumping in.
He's a moderate, successful governor who could take away a bunch of votes from Biden, but not his competitors, and can be competitive with Joe in the southern states as well. The perfect foil to poor Biden.
That's gotta hurt, Joe! You were Obama's right-hand-man back in the day.
But not only did Obama refuse to endorse you, but it looks like he got another guy in the ring.
So much for loyalty, huh?
Add that to Biden's scandal with Ukraine, his son, and China, things aren't looking too good.
SHARE if you think Joe Biden doesn't stand a chance!
Source: Breitbart