After Media Hides Biden's Ukraine Dealings – Democrats Blame Joe's Past On Trump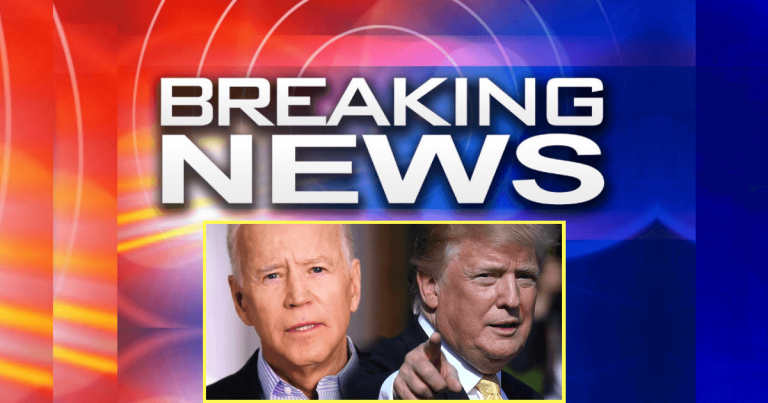 The media let Biden get away with it – and now they're trying to say it's Donald's fault.
Years ago, Joe Biden bragged about how he "got tough" with Ukraine over policy measures.
In fact, he threatened to take away $1 billion in loan guarantees, if they didn't immediately fire their prosecutor.
Wow, that should not be allowed. Biden was essentially bribing Ukraine to change staff. Even worse, he bragged about it years later!
Why did he do it? Because the prosecutor was investigating Biden's son, for $3 million being transferred out of Ukraine and into Biden-connected accounts.
The media refused to cover these issues, but Trump is not letting these crimes be ignored. He is trying to get Ukraine to uncover what really happened.
Now the media is defending Biden again instead accusing Trump of wrongdoing!
From The Gateway Pundit:
…the scandal is a call President Trump made with Ukraine where he encouraged the new government to clean up its act and look into the criminal acts by the Biden family just two years ago.

The left believes this should lead to impeachment.

The media is so worried about Joe Biden's criminal past that they are trying to pin it on President Donald Trump.
Talk about the pot calling the kettle black! A Democrat abused his power to get a man fired, all to cover up his son's alleged crimes.
But when President Trump tries to seek justice over it, he's accused of wrong. And many Democrats want to impeach him over it.
Honestly, they would impeach him over the kind of eggs he eats if they could, or overcooking his steak.
You know what we think?
Biden is the one that should be investigated. He should be forced to answer for his abuse of power and possible coverups.
Trump, on the other hand, should be thanked for putting truth and justice ahead of politics.
Democrats can't see that. Can they even tell right from wrong anymore?
SHARE if you think Biden is guilty, not Trump!
Source: The Gateway Pundit