Joe Biden Has Already Started VP Talks – And He's In Discussions With Draconian Governor Gretchen Whitmer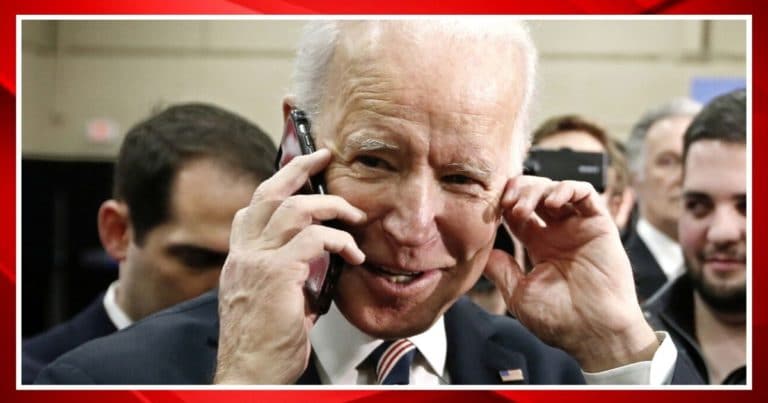 The race for the Democratic nomination has been crazy. After starting with 20 candidates, they are left with Joe Biden. Good luck with that, Democrats.
Joe has been struggling to keep his campaign alive amid buggy live streams, assault allegations, and his Flynn unmasking.
And now, it appears he's trying to conjure up some good press with VP news. But check out his potential pick!
From NY Post:
Michigan Gov. Gretchen Whitmer has confirmed she is in talks with Joe Biden's campaign to become his running mate…

"I've had a conversation with some folks," Whitmer said in a Tuesday morning interview on the "Today" show.
Wow. According to a recent interview, controversial governor of Michigan Gretchen Whitmer has been "in talks" with Joe's campaign.
You might remember Whitmer from the mountain of bad press she's been getting recently. The governor made news for her shockingly strict lockdown orders.
Many residents have been demanding to return to work. In response, the governor has extended lockdowns.
Despite cases dropping, Whitmer is extending the mandatory lockdowns. She has become the poster child for every blue governor who wants to keep their citizens under the thumb of Big Brother.
And Joe wants her to be his running mate?
Keep in mind, this person would become his vice president, if he's elected. That's important regardless, but especially right now.
Many wonder about Joe's advanced age, as well as his physical and mental state. I'm sure you've seen plenty of clips that made you worry about his mind.
Whoever runs with him might be sitting in the Oval Office after a short while. Voters will have to consider that when they go to the polls.
So naturally, Joe is considering a woman so "compassionate," she extended lockdowns punitively because people came out to protest her policies.
I dunno… maybe a puppy dog would be a better running mate?
SHARE if you think Trump is going to mop the floor with Biden in November.
Source: NY Post