Secret Service Races to Stop President Biden – White House Scheme Uncovered by Biden Himself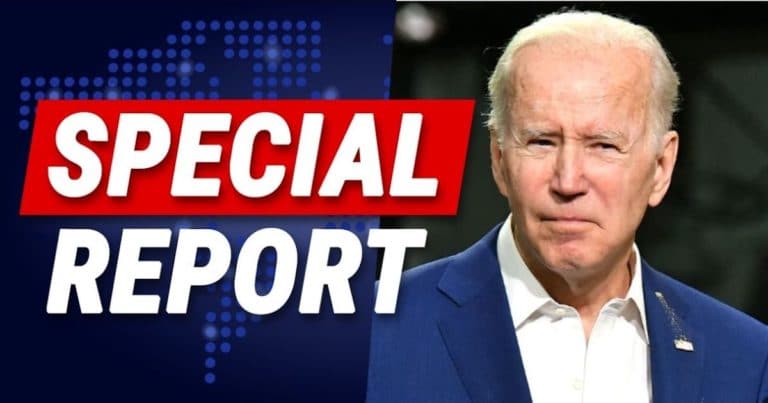 What's Happening:
At this point, you have to be blatantly lying not to admit Biden is being "handled" by the White House. Nobody knows what the almost 80-year-old is going to say. His constant gaffes and mistakes have generated concerns he is suffering from mental decline.
White House staff appear to be giving the "president" a very short leash. During Easter, a communications staffer had to hide out in a bunny costume, to prevent Biden from making a mess of his comments.
But it's even worse than that. Recently, Biden attended an event on the White House grounds. He tried to leave when the Secret Service stepped in. Not even Joe is happy about it.
From Breitbart:
After the event Biden began walking away in one direction before a Secret Service agent pointed him toward the opposite direction.

"Which way we going?" Biden asked.

"This way," the agent replied.

"How about going the other way?" Biden responded.

"This way sir," another agent added.

"How about if I want to go that way?" Biden continued.

"You can go that way if you want," the agent replied.

"You can go wherever you want," the first lady said encouragingly.

"Yeah I notice how much freedom I have," Biden replied sarcastically as his proceeded in the right direction.
At the end Biden says "I notice how much freedom I have" and chuckles

?????

— J 👨‍💻 (@The_JHarrison) October 25, 2022
Wow. Secret Service had to step in and prevent Biden from wandering off the White House grounds. Biden was clearly ticked off that these men had to tell him where he could go. He even pressed them asking, "How about if I want to go that way?"
The agents offered lip service to the old man. "Oh course! You can go wherever you want." Even his wife had to chime in, like a granddaughter visiting gramps at the nursing home. "Yes, you can go wherever you want, grandpa! Just not where we tell you not to go."
Biden wasn't impressed by the interaction. The man might be losing his mind, but he clearly understands how much his handlers are controlling what he does, where he goes, and what he says. He griped, "Yeah I notice how much freedom I have."
Those are troubling words coming from The President of the United States. The man runs the country (supposedly). Why can't he go where he wants to go? I thought the president made the decisions and his Secret Service agents did as they were told.
Instead, it appears that Biden is the one taking orders. And it seems his wife has been conscripted to be one of his stealth handlers, to control him when other staffers can't. This begs the question, is Biden really in charge?
If he can't even go where he wants, why do we believe he is really running the federal government?
Key Takeaways:
Joe Biden complained when Secret Service stopped him from going in one direction.
The Democrat griped that he had no freedom to do as he pleased.
This comes as critics accuse Biden of being mentally unwell and being controlled by WH staff.