Mike Bloomberg Is In Serious 2020 Trouble – His 'Prison Labor' Closet Swings Wide Open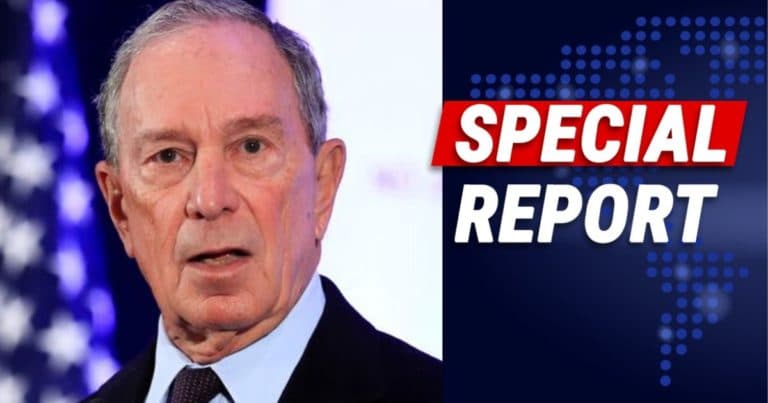 Bloomberg thought he buried it – can't hide it now!
The Democrat primary is in total chaos. Despite what they've done, Trump is beating all their leading candidates.
None of their "frontrunners" are standouts. They keeping lurching to the left, promising toxic policies that would bankrupt our country.
At the last minute, former New York mayor Mike Bloomberg jumped into the race.
The former Republican has flipped flopped and is now a dedicated liberal. He's spending $100 million on ads to boost his chances.
Even though he hasn't qualified for a single debate.
But his latest scheme is coming to light. And it just might sink his chances for good.
From The Intercept:
Former New York City mayor and multibillionaire Democratic presidential candidate Mike Bloomberg used prison labor to make campaign calls…

Two of the call centers in Oklahoma are operated out of state prisons. In at least one of the two prisons, incarcerated people were contracted to make calls on behalf of the Bloomberg campaign.
Ouch, not great Mike. Bloomberg was hiring prison labor to make campaign calls.
Apparently, these inmates were calling potential voters in California. At the end of every call, they let them know they were paid by Mike Bloomberg!
You can't really hide from this scandal, Mike. I know running a campaign isn't keep, but perhaps consider not exploiting inmates just to save a buck.
Most candidates tend to hire enthusiastic staff to get the word out. Trump and the GOP have been recruiting thousands of MAGA Americans to spread the word.
Other candidates (like Bernie Sanders) were paying their employees low wages. But Bloomberg? He takes the cake on this one!
He took the prison route, knowing he didn't have to pay these inmates that much.
I guess he figures this is better than sitting around in a jail cell?
Regardless of the reasons, it doesn't look good for the man who championed "stop and frisk" in NYC.
While the policies did work, the liberals he is now trying to win over hated it.
I guess Mike just can't catch a break.
SHARE if you think Bloomberg should just drop out!
Source: The Intercept