Michael Bloomberg's 2020 Plans Slip Out – The Billionaire Is Buying Off 'Mercenary' Lawyers To Push Climate Change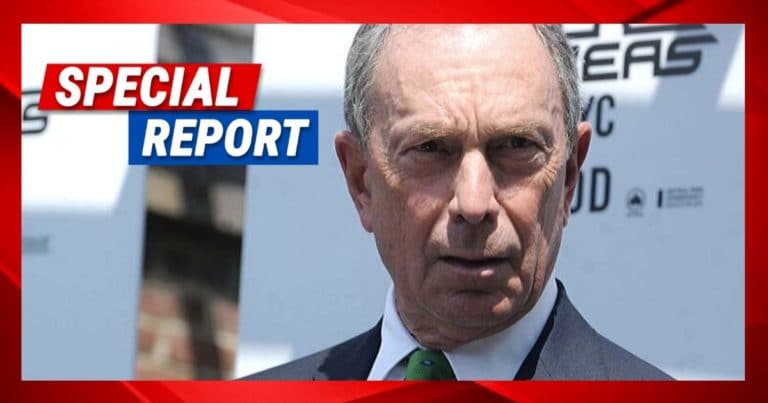 Mini Mike Bloomberg is buying his way into the Democratic primaries. But plenty of Americans know nothing about him.
He was a one-time Republican when he ran for mayor of New York. After he left office, he returned to being a Democrat.
His biggest policy people know about is sweeping gun control—but what else is he up to?
Looks like the billionaire has been spending big bucks for a mega liberal cause.
From Fox News:
A program funded by 2020 presidential candidate Michael Bloomberg is paying the salaries of lawyers who are farmed out to liberal state attorney general offices to pursue climate-based litigation — a compact critics say amounts to Bloomberg buying state law enforcement employees to advance his preferred political agenda.
Well, this is fishy. Apparently, Bloomberg is bankrolling numerous lawyers who are sent to work with state attorney generals offices.
The goal of these "Special Assistant Attorneys General"? To push climate-based lawsuits through the courts.
The way it works is this: the New York University School of Law's State Energy & Environmental Impact Center hires these lawyers as "research fellows."
Then they are sent out to ten Democratic AG offices to push their environmental agenda. The entire thing has been funded by Bloomberg for $5.6 million dollars.
Seems pretty fishy, huh? Is there any scheme Democrats won't embrace to push their agenda?
These assistant AGs are supposed to be fighting for Americans. But it sounds like they are pushing the goals of a far-left New York Democrat who is paying their bills.
What is it with rich billionaire leftists and climate change? Do they have nothing else better to do than to spread this idea?
Many of them got rich off industries that pollute the planet. But now, after they made their money, they want the rest of us have to suffer poverty to keep the planet "green"?
This move by Bloomberg is very Obama-esque. It's a stealth tactic nobody was supposed to be aware of.
Too bad we're blowing the lid off it.
SHARE to tell everyone what Bloomberg is up to!
Source: Fox News