After Bloomberg Considers Hillary For VP – Former Adviser Warns Little Mike To 'Hire a Taster'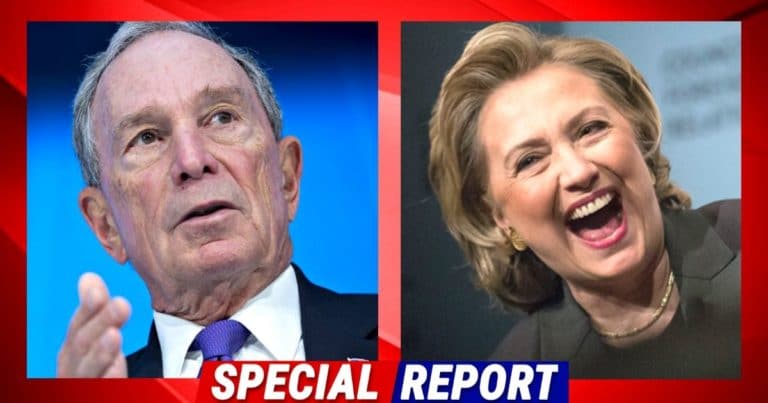 News spread fast that Mike Bloomberg might pick Hillary Clinton as his running mate.
A bit premature, Mike, considering you haven't won a single delegate in the primary race!
But after Drudge broke the rumor, people across the political spectrum started weighing in.
Apparently, Mike's internal polls suggest it might be a good idea. I'm not so sure about that.
But a former Clinton adviser had this word of warning for Mike.
From the Federalist Papers:

"To: Mike Bloomberg: Before you put Hillary on your ticket, better hire a taster," former Clinton adviser Dick Morris wrote in a Twitter post, summing up the school of thought that Clinton would do anything to get to be president.
Yikes. Dick Morris, a former Clinton aide, told Mike to get a taster if he picks Hillary.
The not-so-subtle jab means that Hillary Clinton would do anything to become president. She might even look for a way to get rid of Mike, if you know what I mean.
It sounds ridiculous that Clinton would agree to run as second fiddle to mini Mike.
She clawed her way to the 2016 nomination, only to lose to Trump. Do you really think she would lower herself to run in a support role for a man?
I mean, she already did that for Bill!
If this rumor came from Mike himself, he really is grasping at straws. Bernie Sanders is running away with the primaries. Bloomberg is spending millions on ads, but does he really think he can buy off Democrats?
And one after another, videos just keep popping up of Bloomberg dooming himself, by his own words.
I guess he thought the person to give his campaign a shot in the arm was… HILLARY CLINTON!?
This man must be out of his mind.
Get a taster, Mike, even if you don't pick her.
SHARE if you think Hillary Clinton would be a terrible—and dangerous—VP.
Source: Federalist Papers