Mini-Mike Bloomberg Admits His Trump Plan – To Get Rid Of Donald, He Is Willing To Spend His Entire Fortune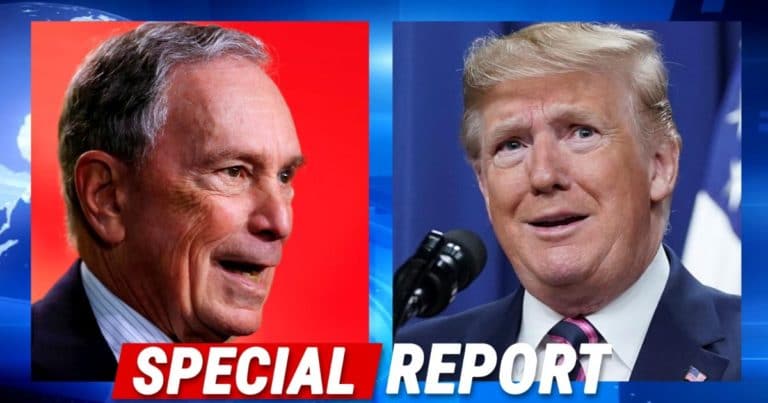 The Democrats pretend to be the party of "diversity" and "grassroots." But guess what their secret weapon is this year?
A rich old white man.
Cory Booker just dropped out of the race. The current 2020 Democrat field is almost completely white. Of those top, white contenders, they are all rich multi-millionaires.
Hmm… not so diverse and humble as they want us to believe, huh?
To add to that, Donald Trump has been outraising them by millions. But billionaire "Mini-Mike" Bloomberg (don't you love Trump's new nickname!) is trying to outdo the Donald.
He is pouring every last penny of his own fortune into desperate ad buys. He's already spent $200 million. With no end in sight.
From Twitter: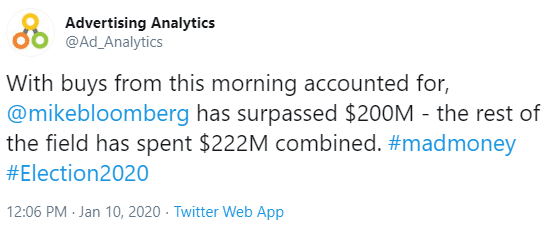 With buys from this morning accounted for, @mikebloomberg has surpassed $200M – the rest of the field has spent $222M combined. #madmoney #Election2020
Bloomberg's spent almost as much as the entire field combined. Yet he's polling way below the "frontrunners."
Does he even have a chance to win? Probably not. But he recently admitted what he's really trying to do.
From Breitbart:
"Number one priority is to get rid of Donald Trump. I'm spending all my money to get rid of Trump. Do you want me to spend more or less? End of story," the 2020 presidential hopeful told Reuters during an interview on his campaign bus.
Bloomberg admitted he's trying to spend all his money to get rid of Trump. His only goal is to hurt the president's chances at re-election.
Even if Bloomberg can't win the nomination, he might keep spending, just to hurt Trump.
Pretty odd, coming from a man who once ran for mayor, as a Republican.
What's really shocking is that it seems Bloomberg thinks can simply buy this election. That, if he spends enough money, he can ensure Trump's defeat.
Is that where we're at now? It's not about good ideas or accomplishments, it's about who can spend enough money?
Maybe the Democrats should change their name to the Banana Republic of Dictators?
I guess Bloomberg forgot about 2016, when another Democrat had a $2 billion campaign.
She still lost to Donald Trump.
SHARE if you're going to vote Trump to stop Bloomberg from buying the presidency!