Blue State Election Takes Quick U-Turn – Longtime Senator Plummets, Race Is Now a "Toss-Up" in WA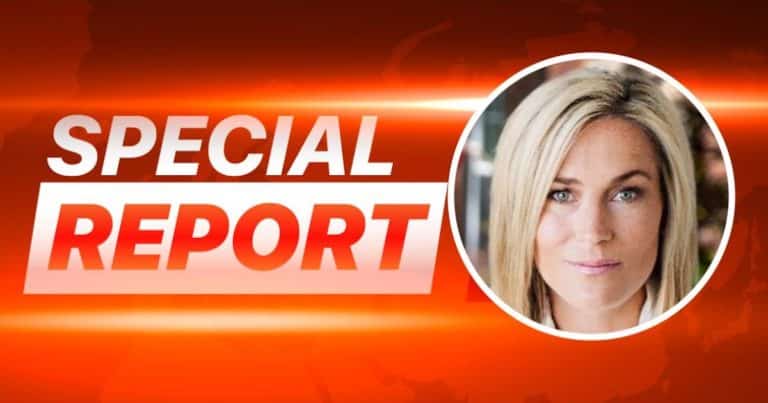 With midterm voting just about a week away, reports are coming in all across the country that Democrats are in trouble.
Leftist candidates appear to be sliding backwards in several key races, and formerly blue strongholds are in danger of falling. Elections that were once locks for Democrats are now showing different poll results.
For example, the Senate race in Washington used to "lean Dem" — but that has suddenly changed.
Democrat Patty Murray has been in the Washington seat for three decades. And prior to this week's RealClearPolitics projection, it looked like she'd continue to hold that seat for a while longer.
However, Republican challenger Tiffany Smiley has been on a tear in recent weeks, and now the polls show that she's caught up with her opponent.
Multiple surveys have come in showing the race to be a virtual tie, despite the fact that Murray had held a healthy lead for most of 2022. The important Senate contest is now up for grabs.
Via The Daily Wire:
RealClearPolitics changed its Senate projection for the Washington Senate seat Sunday from 'leans Dem' to 'toss-up.'

The move comes as two polls showed Republican challenger Tiffany Smiley tied with incumbent Democrat Patty Murray.

A survey from the Trafalgar Group showed the race in a statistical tie, while another poll from the Moore Information Group (MIG) also showed a dead heat.
In a press release, Moore Information Group said that "the race is now tied" with both Smiley and Murray coming in at 46 percent.
In September, Murray had a comfortable four-point margin (48-44%) but that has evidently disappeared. And the bad news didn't end there for the 30-year Democrat veteran.
The poll showed that Murray's overall favorability rating had fallen -3 points (44-48%), while Smiley maintained a net favorability of 3 (44-41%).
On top of that, the survey indicated that the GOP challenger would benefit from the 8% of undecided voters, as the majority of those voters are very much against the Biden administration and the Murray:
Only 18 percent of undecided citizens in WA want Murray to keep her seat, and only 30 percent approve of Biden's performance (60% disapprove).
Given these statistics, one could easily argue that even though the race is tied, Republican Smiley has the advantage. As the press release also stated:
In wave election years, the national political environment is often the key to flipping Senate seats and right now, the Washington Senate race has become ground zero for a wave election upset.
Other polls, including one from the Trafalgar Group, also showed the race to be virtually tied.
In response to Smiley's rise, NRSC spokesman Chris Hartline said she's "running an incredible campaign, and she's got 30-year incumbent Patty Murray and national Democrats running scared."
The GOP continues to invest heavily across the nation, especially in vulnerable blue regions.
They're hoping to flip enough seats in the House and Senate to take control in both chambers. Currently, most experts say this will happen in the House, while the Senate still remains very tight.
Key Takeaways:
Republican Tiffany Smiley has pulled into a virtual tie with 30-year Democrat Senate veteran Patty Murray in WA.
Murray once held a significant lead but that lead is gone according to recent polls, and undecided voters may favor Smiley.
This is a critical Senate race for both parties, with midterm elections just days away.