Heavy Blue State Is Getting Ready to Flip – For the First Time Since Reagan, There Could Be a GOP Governor in Oregon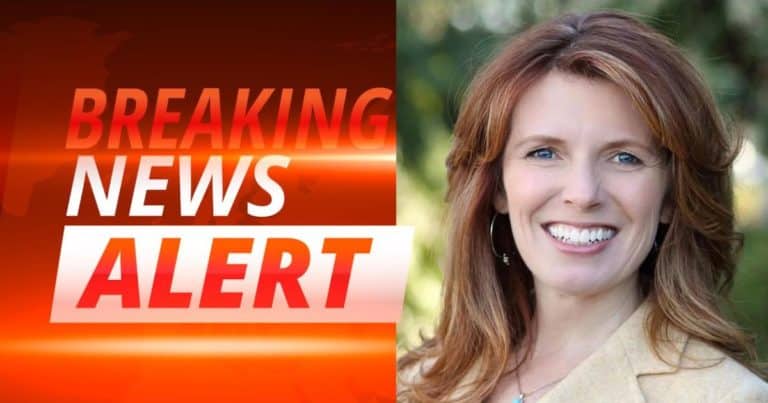 America could see lots of changes in the next month, as the midterm elections heat up and 36 Governor races kick off.
Republicans and Conservative are hoping for a drastic shift away from the far-left agenda that dominates Washington and many states, and certain polls say this is a very real possibility.
One of the most historic flips could happen in Oregon — and we haven't seen it since the days of Ronald Reagan.
For much of the summer, it looked as if Democrat Gov. Tina Kotek and Republican challenger Christine Drazan were tied in a very close race. Most experts deemed it a "toss-up" with a slight lean toward Kotek.
But recently, the GOP candidate has been on a tear.
Drazan pulled into the lead not long ago, and a recent poll now says she's extended that lead. Independent candidate Betsy Johnson has notably accumulated about 11% support from residents as well.
The survey is showing a definite shift away from the current leftist leadership in Kotek, which is big news for a traditionally blue state.
Via The Daily Caller:
Republican candidate Christine Drazan now leads in the Oregon gubernatorial race by a margin of 6%, per a new opinion poll by Clout Research released on Thursday.

The poll showed Drazan gaining 44% of the vote to the Democratic candidate Tina Kotek's 38%.
Oregon hasn't voted for a GOP presidential candidate since Reagan in '84 and Drazan's sudden 6-point lead is a shock to some.
Though not really a Donald Trump supporter, Drazan has a solid conservative campaign that focuses on the failings of the economy and the homeless in Oregon. And that platform appears to be working.
Tina Kotek and Kate Brown decriminalized drugs, released criminals, and didn't provide any real solutions to solve homelessness

Watch our new TV ad holding them accountable ⬇️ #orpol pic.twitter.com/Kwpnm9WodQ

— Christine Drazan (@ChristineDrazan) October 11, 2022
Just last week, an Emerson College poll showed that Kotek was trailing Drazan by only 2 points.
However, that news sparked Nike co-founder and GOP donor Phil Knight to throw his weight behind Drazan's campaign. Republican Virginia Gov. Glenn Youngkin also announced his support of Drazan.
These two things likely sparked the new surge, and now the GOP challenger might be in the driver's seat.
Democrats have controlled Oregon since 1987 but now it seems like residents are finally ready for a change. We're seeing similar reactions in other typically blue states around the nation as well.
Currently, most experts say Republicans will likely flip the House, while the Senate remains a big question mark.
But when it comes to races for Governor around the nation, things could be even tighter — the question is, how many new state leaders will we see before the year is over?
Key Takeaways:
Oregon hasn't had a GOP Governor since the Reagan days, but that might change soon.
Republican challenger Christine Drazan has a 6-point lead over Democrat Gov. Tina Kotek, according to a new poll.
Drazan's conservative platform likely was helped by Nike co-founder and GOP donor Phil Knight, and support from Virginia Gov. Glenn Youngkin.
Source: The Daily Caller