After 2 Blue States Plan Mail-In Voting – Trump Tells 'Rogue' States He Could Cut Their Federal Funding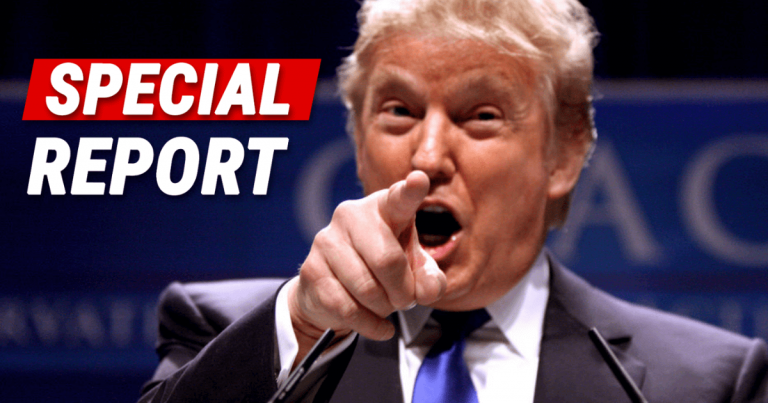 As the COVID-19 drama continues to unfold, Democrats have been aggressively pushing their liberal plans.
It seems their response to the crisis is to enact as many far-left policies as possible. (While still keeping their states under lockdown, no matter how bad the economy gets.)
Both Michigan and Nevada are trying to push mail-in voting—despite federal rules. Trump is having none of it and is promising them some expensive repercussions.
From Fox News:
President Trump is threatening to withhold federal funding from Michigan and Nevada over their decisions to enact widespread mail-in voting in the upcoming election, claiming the moves were "done illegally" and will lead to voter fraud.
Boom! As two states try to push ahead with mail-in voting, Trump is promising he will cut their  federal funding if they go through with it.
It's no secret that states are reeling after the pandemic. While many are reopening, local governments have to grapple with a massive drop in tax revenue.
The president claims he has been aggressively supporting the states during the crisis. In addition to providing medical supplies and small business loans, he's been approving cash to maintain states' public transit systems.
More support is likely on the way… unless Democrat governors try to pull a fast one.
We've all seen the arguments for and against mail-in voting. Some Democrats claim, because of the virus, their residents cannot go to vote in person.
Despite the fact that everyone's allowed to go to the grocery store.
Conservatives are worried mail-in voting will lead to rampant voter fraud. Depending on how it's implemented, there might be no way election officials can confirm the identity of the person filling out a ballot.
You can imagine how dishonest folks can take advantage of that!
There are probably many ways the government can stop mail-in voting—including taking the issue to court.
But Trump's plan to cut funding will freeze the scheme in its tracks. Both Nevada and Michigan will need federal funding to power through the coming months.
Can they really afford to lose that cash, just to back mail-in voting? I guess we'll see.
SHARE to tell President Trump to cut them off.
Source: Fox News