Lauren Boebert Race Takes a Sudden Turn – After Lead Cut to 0.5%, Experts Say a Recount is Coming, Then Opponent Concedes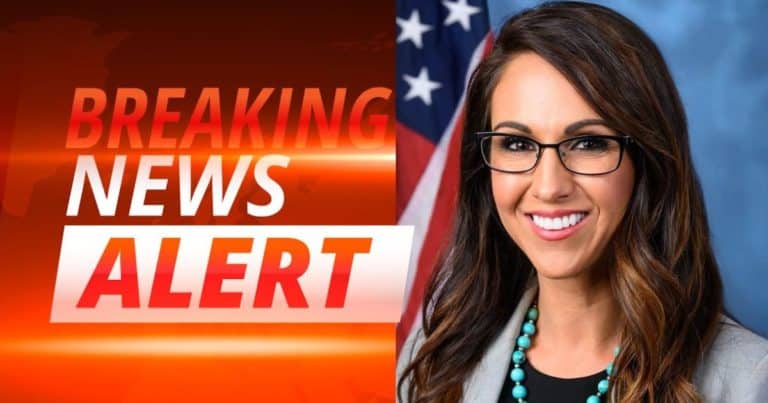 Before midterm voting began, Rep. Lauren Boebert (R-CO) looked like she'd secure her seat without much trouble. But the race has proven to be unexpectedly tight.
In fact, the GOP favorite was behind during the first couple days of counting, and only managed to pull ahead toward the end. Before the last ballot set came in, she held a slim 1,000-vote lead.
However, that lead has since been halved — and now it looks like we're headed to a dramatic climax.
UPDATE: See final race results below!
Boebert is fighting for Colorado's Third Congressional District and though it appeared she'd finally squeak out the victory, nothing is guaranteed at this point.
That's because her thousand-vote lead dwindled to only 550 votes after another pile of ballots was counted. Now, 9 days after election day, the race still hasn't been officially decided.
And it might take even longer, because experts are saying the race will go to an automatic recount.
This happens if the gap between the contestants is less than or equal to 0.5%. Right now, the margin is hovering right around that point.
From Breitbart:
Republican Rep. Lauren Boebert (CO) only leads Democrat challenger Adam Frisch by roughly 550 votes in the tight race to represent Colorado's Third Congressional District in the U.S. House of Representatives, so the race is expected to go to an automatic recount.

Nine days after Election Day, Colorado's Third Congressional District remains undecided, as Boebert's lead was cut in half after the most recent ballot drop.

Boebert only led by 551 voters Thursday night; she had 163,758 votes (50.08 percent) to the Democrat's 163,207 voters (49.92 percent), with 99 percent reported.
The counting has taken longer than anticipated due to mail-in ballots from members of the military and Americans living overseas.
Even if an automatic recount isn't triggered, either candidate can request a recount. And that's likely to happen given the very small margin of victory, either way.
This will invariably extend the race for a while, though Colorado state law says a mandatory recount must be ordered by December 5 and finished by December 13.
If either candidate demands a recount, though, that may take even longer. And it's bound to kick up a whirlwind of controversy, especially if accusations of voter fraud start hitting the internet.
As for the automatic recount, Cook Political Report's Dave Wasserman had this to say:
New: we're headed to an automatic recount in #CO03, where Adam Frisch (D) more than halved Rep. Lauren Boebert's (R) lead from 1,122 votes to 557 votes.

Still, extremely rare for a lead of that size to be overturned in a recount.

— Dave Wasserman (@Redistrict) November 17, 2022
Some may say Boebert should be declared the winner now given this fact, but it's still too close to officially call.
Despite a lackluster showing in the midterm elections, Republicans did manage to eke out a slim majority in the House of Representatives. Senate control stayed with Democrats.
Boebert is a controversial figure; though widely beloved by right-wing citizens, left-wingers loathe her conservative views. And in Colorado, that makes for a very tight race.
UPDATE: Democrat Adam Frisch has officially conceded the race to Lauren Boebert. He did not see a pathway forward. So the GOP's Boebert will be headed back to D.C.!
Key Takeaways:
Lauren Boebert's race in CO may be headed to an automatic recount.
Her lead has been halved – down to about 550 – since the last count. If the margin is within 0.5%, an automatic recount triggers.
UDPATE: Frisch has conceded the race to Lauren Boebert.
Source: Breitbart