Disgraced John Bolton Just Got Sued – DOJ Slaps His New Trump Book With Federal Complaint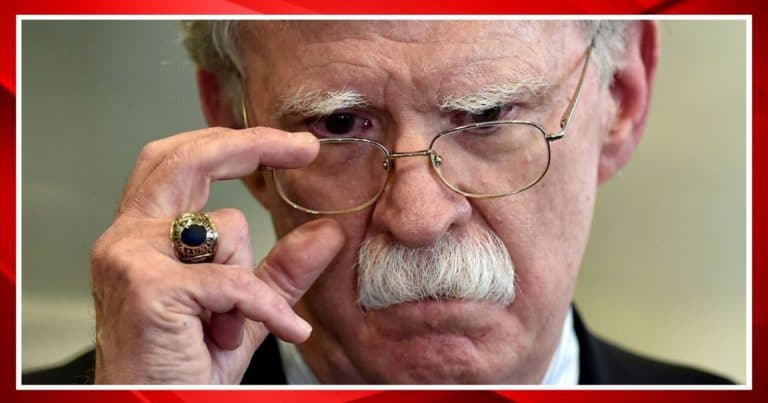 Former national security adviser John Bolton's book just hit another snag.
Bolton has been trying to publish his new book, "The Room Where It Happened," for some time. But the White House has been against it from the start.
President Donald Trump and other members of Capitol Hill claim the book contains classified information. And as such, the publication should be delayed.
Now, the Department of Justice just went a step further:
From Fox News:
The Department of Justice on Tuesday filed a complaint in federal court over former national security adviser John Bolton's new book about his time in the Trump White House.
This complaint claims Bolton submitted his book without first getting permission from the government.
There was a "pre-publication review process" and according to the DOJ, Bolton didn't get permission during this process.
Then there's the classified information issue — the Department of Justice wants Bolton to tell his publisher he wasn't authorized to disclose that info.
The book, which is currently scheduled to release next week, is already embroiled in controversy.
For now, Bolton's attorney Charles Cooper simply says they're "reviewing the government's complaint, and will respond in due course."
The Trump administration has always said Bolton's book contains classified details, and he never asked for permission to disclose those details.
After all, the press release for the book says: "This is the book Donald Trump doesn't want you to read."
Evidently, the memoir talks about "chaos in the White House," as well as Trump's "inconsistent, scattershot decision-making process."
However, the government is more interested in the classified info, and the lack of permission … now we'll have to see how Bolton's team responds.
Key Takeaways:
The DOJ has sued former national security adviser John Bolton. They claim his upcoming book contains classified information, and Bolton never got permission.
The book is currently set to release next week, but the government wants to delay it.
Trump critics say he simply doesn't want the book to get out.
Source: Fox News