Dan Bongino Uses The 'C Word' On Protests – Says It's Much More Serious Than A Protest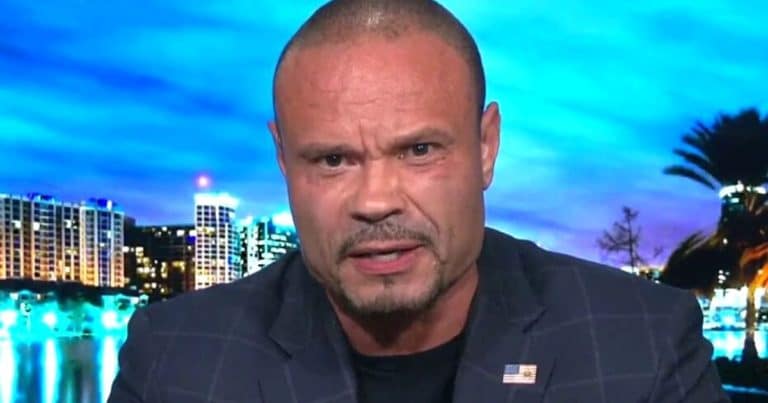 Peaceful protests over the death of George Floyd have turned into riot and looting.
The president has called out radical, far-left groups for inciting the chaos.
Dan Bongino thinks he knows what's really behind this—and he's using the dreaded "C" word. From Fox News via YouTube:
Bongino claims that these riots are a coup to overthrow our way of life.
Our Take:
You have to be blind not to see the correlation between these events and the coming election.
Add to that the fact that these riots happened so soon after Joe Biden's "you ain't black" gaffe and the picture becomes clear.
It's no secret that Black Lives Matter and other radical groups are funded or defended by Democrats.
Liberals are falling over themselves to show their support, but they refuse to condemn violence and looting.
You'll have a hard time arguing all of this is just random. There is a clear attempt by some on the left to incite fear and panic… with an eye on November.
Just as black Americans begin to realize how Democrats really view them (thanks to Biden's remarks) wild riots break out across black communities.
All instigated by leftist groups.
I'm sure you're smart enough to connect the dots. Democrats think they can take over this country by manipulating black and minority voters.
They want to manipulate them into hating Trump and their white neighbors. They want them to think that unless they vote for a clown like Joe Biden, they're doomed.
What else can you call that?
Isn't it strange that social networks are quick to flag the word? Or how Democrats are so quick to dismiss anyone who mentions a coup against Trump?
Despite the fact they spent millions to impeach him?
That failed… and they know Joe Biden won't win on his own. So, they are throwing the biggest temper tantrum yet, all to stop Trump from winning in November.
Are you going to let them get away with it?
SHARE if you think these riots are orchestrated against President Trump.
Source: YouTube