Border Chief Accuses Biden Under Oath – He Claims the Border Crisis Exists Because Of Joe's "No Consequences" Policy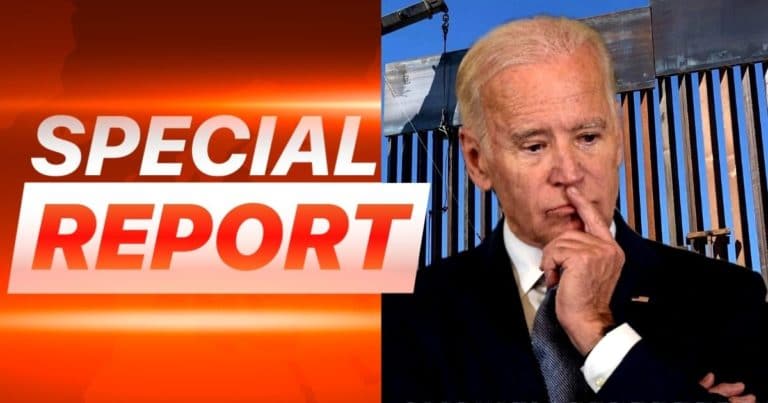 From the moment President Joe Biden stopped construction on the southern border wall, critics have ripped the administration for its lax approach to immigration.
The Department of Homeland Security (DHS) has reported skyrocketing numbers of arrests and encounters in the past few years, and even world leaders are suggesting that Biden just doesn't seem to care.
Now we get perhaps the most damning accusation yet — and it comes from a Border Patrol official while testifying under oath.
Border Patrol Chief Raul Ortiz is part of an ongoing lawsuit, leveled by Florida Attorney General Ashley Moody. This suit goes after the DHS and border agencies for failing to deal with the crisis.
And in a recorded deposition, Ortiz bluntly stated the reason behind this crisis: the Biden administration's policies.
Ortiz has over 31 years experience in law enforcement, and told Florida attorneys that he thinks illegal migration will jump by an exponential rate. This is because he says there are "no consequences" at all.
From Fox News:
Border Patrol Chief Raul Ortiz said under oath that President Biden's border policies have 'no consequences' for illegal migrants traveling into the U.S. and are to blame for the unprecedented surge at the border and release of hundreds of thousands into the interior of the country.

'In my experience, we have seen increases when there are no consequences,' said Ortiz during the deposition.
One of the lawyers asked Ortiz to clarify: if migrants believe they'll simply be released, more of them will attempt to cross into the country illegally?
Ortiz said he did think this was accurate, and then the Florida attorney asked him specifically about the Biden administration's immigration policies. They wanted to know if this was a direct contributor to the crisis.
According to the deposition:
'Since President Biden was elected, does this document indicate that aliens illegally entering the United States perceive that they will be able to enter and remain in the United States?'

'Yes,' he told the lawyers while under oath.
The document they were referring to is the Spring 2021 memo that revealed Biden's immigration policies, which critics say led to the border surge.
Moody's lawsuit claims the memo, along with Biden's "Alternatives to Detention" document, has led directly to the crisis at our southern border. This in turn has led to massive security issues.
The attorneys are trying to prove that the agencies in question aren't following federal law — specifically, the Immigration and Nationality Act.
This requires that officials stop illegal travelers at the border, which many claim simply isn't happening right now due to a lack of barriers and manpower. The Trump-era policy of "Remain in Mexico" was also put on hold.
Though recently, we've seen pushback from the courts. For example, the Supreme Court recently ruled that Remain in Mexico can't be ditched, and GOP leaders continue to demand action.
Ortiz's testimony is definitely a bombshell in Washington, as directly accusing the Biden administration under oath is a major development.
The question now is whether or not this will become an even bigger topic when the midterm elections hit in November.
Key Takeaways:
Border Chief Raul Ortiz testified against the Biden administration during a deposition.
He's participating in a Florida lawsuit against Biden's agencies, which claims that the President's policies are in violation of established federal law.
Ortiz said we've seen the migrant surge because there are "no consequences."
Source: Fox News