After Border Hoppers Overstay Their Welcome, Trump Drops His 6-Figure Anvil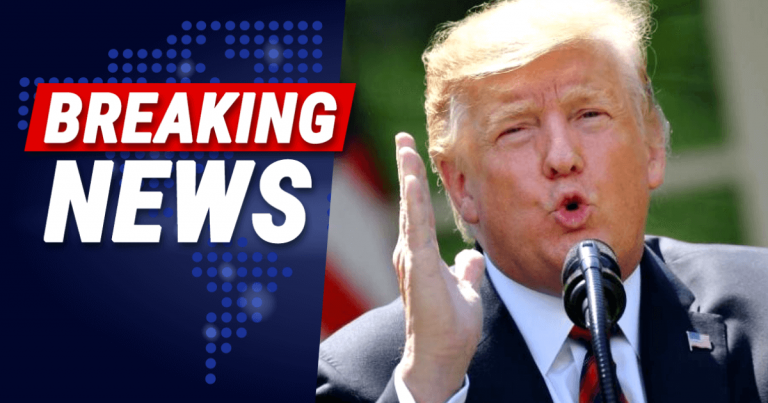 Donald promised he would do it – and he wasn't bluffing.
President Trump has been very serious about enforcing border laws in 2019.
He got Congress to pass $4.6 billion to help Border Patrol contain the border problem.
Then he announced ICE would begin sweeps and deportations shortly. Those are on hold while Congress finds a compromise solution, but if they don't hurry up, he's going to act.
And here comes his latest anvil – Trump's DHS just sent out six-figure notices to border hoppers who have overstayed their welcome.
It's probably going to have them fleeing immediately.
From NPR:
The Department of Homeland Security sent out a batch of notices across the country to targeted individuals ordering them to pay fines of up to nearly $500,000 for "failing to depart the U.S. as previously agreed," among other factors.
$500,000? That's steep!
But what is the cost American taxpayers have had to pay for all the people flooding into our country?
Many of them try to use our welfare, our healthcare, and in some cases our jobs.
And we have just seen the cost of the problems being created by a border out of control.
Do you think Trump is bluffing on this six-figure fine?
Neither do we.
He is completely serious about all people following the law—or paying the price of breaking it.
It has been an uphill battle from day one, but Trump is making significant headway.
There are reports that new numbers may soon come in showing a significant drop in border crossings.
We'll have to wait and see—but in the meantime, Trump deserves lots of credit and thanks for working tirelessly to keep our border safe.
SHARE to thank President Trump for enforcing our border laws!