Border Patrol Declares It's In Trouble – So Trump's Homeland Security Calls For Serious Backup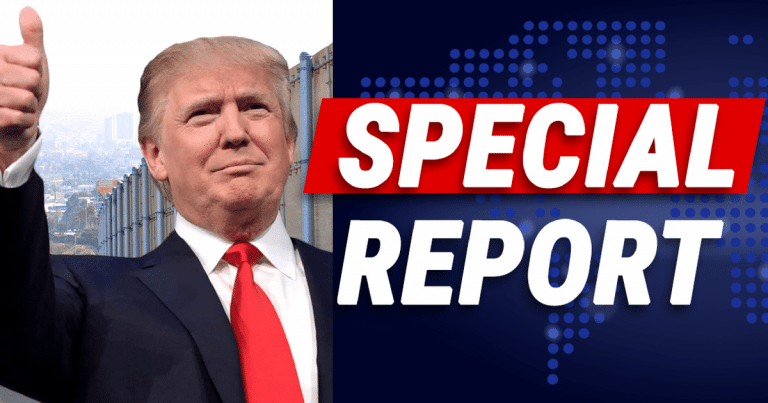 Donald's answering the S.O.S. call from Border Patrol in a big way.
The border problem has gotten much worse in 2019. Only now does it look like things will improve, thanks to Trump.
But the problem has taken its toll on our hard-working and heroic Border Patrol agents.
From Washington Examiner:
"If there's going to be a front page headline about what's happening on the border as it pertains to Border Patrol agents, it should be, 'Exhausted,'" said Wesley Farris, second vice president for the El Paso chapter. "That's what we are — exhausted — in every avenue. Exhausted mentally. Exhausted physically," Farris said.
Strange that the left doesn't seem to care about the tens of thousands of agents who are burned out trying to keep our country safe.
Democrats weep over migrants who are hurt trying to jump the border. But they don't shed a tear for the unending and brutal work Border Patrol has to endure. All to keep entitled liberals safe.
Border Patrol forces are spread thin. The agents are overworked. Some are even suffering PTSD from what they are seeing.
There is no doubt, they need help. And Trump is directing the DHS to do something about it.
From The Hill:
The Department of Homeland Security (DHS) is asking for 1,000 additional Texas National Guard troops "to provide supplemental holding and port of entry enforcement support" to Customs and Border Protection (CBP) in the state, the Department of Defense told The Hill on Monday.
DHS is calling for 1,000 more troops to help assist Border Patrol forces along the border.
It's clear we need all the help we can get. For months, we had no support from Mexico or Congress to address the border.
Hundreds of thousands of migrants showed up. We simply do not have the manpower to deal with it. And we can't just ignore the problem like Democrats like to do.
These additional troops will come when they are needed the most. They will help lift the burden our Border Patrol has been carrying for so many months.
SHARE to thank our Border Patrol!
Source: Washington Examiner, The Hill