Bud Light Officially Loses Its Crown – Another Beer Just Topped Them to Become America's #1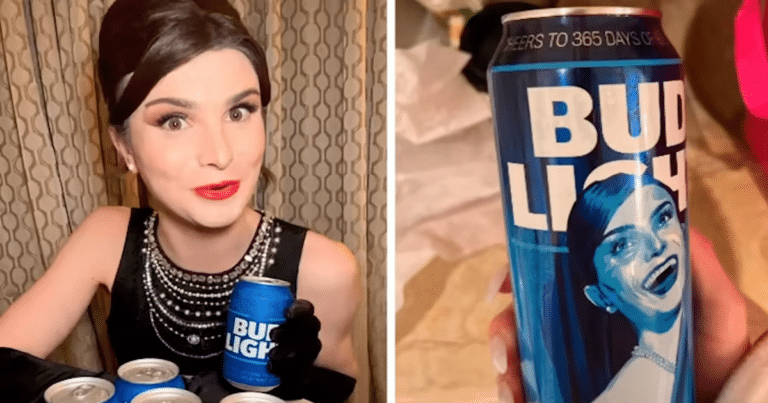 What's Happening:
Some of the hottest – and biggest beer drinking – days are just around the corner as summer kicks into high gear.
For the former "King of Beers" the dog days of summer ahead may be chilling to the company's bottom line.
The makers of Bud Light just lost the royal crown as the top beer in the land.
Media outlets are reporting the latest beer sales data that shows Bud Light stumbling even more.
Anheuser-Busch InBev (ABI), the parent company of Bud Light, sold $297 million worth of the bumbling brew for the four weeks ending May 28 — a 23% drop from the same time period the year before, according to consumer behavior data analytics firm Circana.
And who took the crown from the popular king of beers? A Mexican pilsner-style lager that has been delivering refreshing suds for almost a century.
Modelo Especial ranked No.1 in May, with $333 million in sales — a 15% increase from 2022, according to Circana data. That places Modelo in the top spot over its rainbow-loving competitor.
You have to question Bud Light's latest performance in the market. Is second place in sales considered the "Queen of Beers" or the prince of losers?
There is a never-ending supply of jokes about Bud Light's idiotic alienation of its former devout customer base. But month-over-month, double-digit declines in sales are a serious problem for this prideful brewer. Beer drinkers just don't trust the brand anymore.
From Fox News:
"Unless Bud Light starts to experience a serious course correction in terms of performance, which can only come from consumers finding their way back into the brand family, then that firm grip on the No. 1 rank by year-end loosens a bit more every week," Dave Williams, vice president of analytics and insights at Bump Williams Consulting, reportedly told CBS MoneyWatch.
Modelo, purchased by Constellation Brands from Anheuser-Busch InBev in 2013, maintains a customer-focused marketing plan. Constellation has prioritized sales of Modelo, specifically by making sure stores never run out of stock, Williams told CBS MoneyWatch.
By contrast, Bud Light products are expiring on store shelves as the brewer struggles to sell its suds.
From Fox News:
In the more than seven weeks since consumers first revolted over Bud Light's apparent partnership with transgender influencer Dylan Mulvaney, some stores have been forced to give away the beer for free, with Bud Light even resorting to buying back unsold, expired beer from wholesalers, according to The Wall Street Journal.
Not surprisingly, Bud Light officials didn't' respond to media calls for comment over the latest sales figures. The company has only worsened its public relations debacle by running and hiding from public view when questioned about sales and marketing decisions.
Instead of basking this summer in the coolness of the throne room, Anheuser-Busch InBev will be suffering more heat in the doghouse while panting away with a bad taste in its mouth. Same taste most Bud Light drinkers have experienced for years. Yeah, had to get in one last dig.
Key Takeaways:
"King of Beers" topples from throne after latest sales figures are released.
A Mexican lager is the new top dog across the land in beer sales.
Bud Light may never retake its throne after customers continue to flee.