California Governor Won't Ban Protests – But He Just Banned Churches From Allowing People To Sing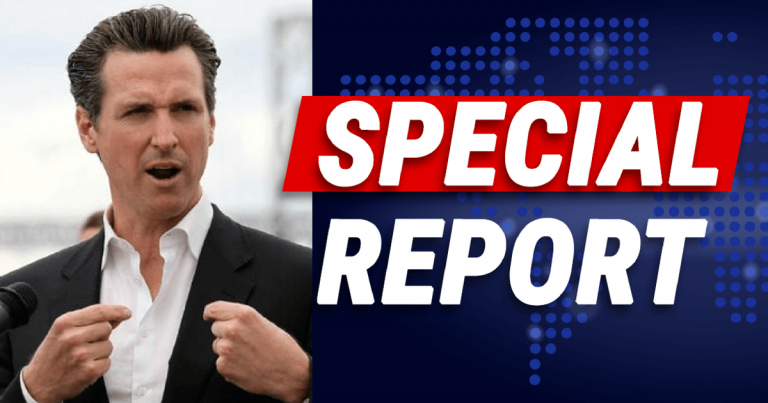 What's Happening:
California, which issued the strictest lockdown rules in the country, has halted their reopening efforts. Despite demands from citizens, and struggling businesses, the governor continues to restrict their liberties.
Yet the governor has refused to end the BLM protests. In fact, most California Democrats have encouraged the massive gatherings—without social distancing mandates.
But Newsom just made a move that appears to violate the First Amendment directly:
Democratic California Gov. Gavin Newsom issued new coronavirus orders Wednesday that ban singing in churches or other places of worship.

The state's Department of Public Health did not return the state to a complete religious lockdown but ordered those of all faiths to "discontinue singing and chanting activities," the Sacramento Bee reported.
Our Take:
Critics were quick to accuse the governor of clamping down on residents' First Amendment rights. The Constitution forbids the government from restricting, the "free exercise" of religion, which includes singing at church.
The mandate appears to make the claim that singing would spread COVID-19, despite other measures being put into place including distancing and masks.
The order has been called ludicrous and biased, as Newsom has refused to halt or clamp down on protests that ignore any and all health requirements.
Many wonder why Newsom—and numerous other Democrats—have singled out religious groups during the lockdowns. These governors and mayors have turned a blind eye to riots and protest, but have gone as far as to arrest and fine churchgoers.
Key Takeaway:
Governor of California has forbidden churches from singing.
The state has come down hard on houses of worship, but ignore violent protests.
Critics accuse the governor of violating residents' First Amendment rights.
Source: Daily Caller