California Recall Democrats Hit With Double Blow – Dems Move To Change Rules, Newsom's Tax Fib Slips Out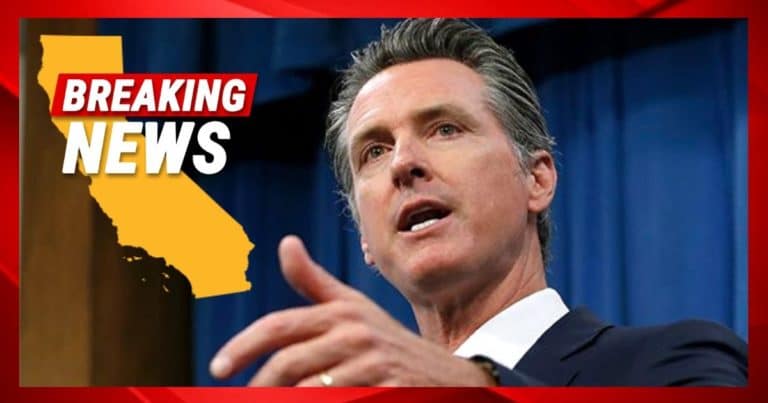 What's Happening:
Next week, California voters will decide on the much-discussed recall of Gov. Gavin Newsom. Momentum for Republicans has been growing ever since Larry Elder, a conservative icon, entered the race.
But Democrats refuse to admit defeat. We learned months ago how Newsom's office tried to subvert the recall effort.
Now they are trying to change the rules. From Fox News:
"I have talked to several key legislators who are ready to rip apart the recall process and put it back together," Garry South, a Democratic consultant and former senior political adviser to Gray Davis, the governor recalled in 2003, told Fox News. "Two of the last elected Democratic governors have been subjected to recall elections in the last 18 years."
On top of that, Newsom is facing backlash for a wild tax claim he recently made.
From Fox News:
California is a tax haven for the middle class? Democratic Gov. Gavin Newsom made that risible claim during a Sacramento Bee editorial board meeting last month…

Visibly unsettled, Newsom complained about his press coverage and then responded with a string of half-truths, ending with a whopper. "Middle-class families in Texas pay more taxes than middle-class Californians. Look that up. That's a fact! I don't know why that doesn't get more damn attention."
It seems like Democrats are trying to rewrite the rules of CA's recall system.
Perhaps they hope Newsom can survive this trial. And soon afterward, they will radically change the system so no Democratic governor can get recalled again.
Even their own consultants admitted this was politically motivated. Two Democrat governors in as many years have faced recall threats.
Clearly, Californians often become dissatisfied with their governors. A recall vote is a very good way to hold leaders accountable.
But these Democrats don't like the fact that voters have the final say. So, it seems they are trying to game the system once again.
Newsom is also getting heat for claiming middle-class Texas residents pay more taxes than California's middle class. Where did he get that whopper?
Texans don't pay any state income tax, while California has the highest in the land, at 13.3%. On top of that are what experts call "hidden taxes," like vehicle license fees.
And thanks to their heavy leftist regulation, the cost of living is way higher in California than in Texas.
Why did Newsom make that boast? He's starting to sound like Joe Biden, making wild claims with zero evidence to back it up.
We can't predict how this recall effort will end up. But it's clear that Democrats will do anything they can to hold onto the once-Golden State.
Key Takeaways:
California Democrats are trying to rewrite the state's rules on recall elections.
They don't want another Democrat governor recalled by the people.
Gavin Newsom is facing heat for claiming Texans pay more taxes.