California Suffers Major "Brain Drain" – A Mass Exodus Of High-Tech Workers Are Escaping To Red States Like Texas And Florida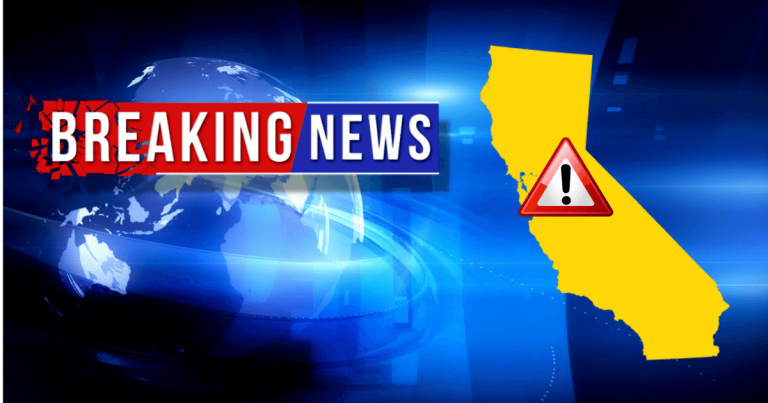 Even prior to the craziness of the last few years, the Democrat-dominated state of California had gone through a concerning exodus. Reports showed many citizens and companies were escaping to "red pastures."
This exodus hit a peak in 2020 and many assumed the numbers of citizens moving out of the state would come down. Unfortunately for California, that hasn't happened.
And the exodus appears to be worse in one particularly important part of the Golden State.
Silicon Valley has been the home of high-tech companies and workers for decades. It's also known as an area of great wealth, with many high-income residential sectors and multi-million-dollar businesses.
However, the ever-rising cost of living in California started driving people out of the expensive Bay Area several years ago.
This disturbing trend was in place before the pandemic began and it shows no signs of slowing to a stop. In fact, the "brain drain" might be intensifying, and red states are looking to benefit.
According to recent reports, Republican-oriented states like Texas and Florida are already reaping the rewards of this exodus.
Via Washington Examiner:
Tech executives and workers have fled Silicon Valley over the course of the pandemic, lured to red states by a lower cost of living, the possibility of remote work, and low taxes.

In other words, Northern California has suffered a "brain drain" to states such as Texas, Florida, Colorado, and Utah.
The number of "escapees" in the Silicon Valley area quadrupled in September 2020 and since then, "the outflow averaged 49.8 percent" (via moveBuddha).
So, for every person who moves into the area, two leave. Obviously, that's a difficult trend to withstand for any significant stretch of time but there doesn't appear to be an immediate turnaround in sight.
Office vacancy jumped to 16.7 percent, the highest in over a decade.
Some of those vacancies are due to companies allowing their employees to work from home, but a fair portion of it is companies moving their bases of operations to states with lower rent and state income taxes.
Said Cisco senior product designer Mike Rothermel, who moved out of the Bay Area to Boulder, Colorado:
We looked at our lives, and it was a choice between living somewhere expensive, crowded, and filled with struggle, or living in a place with better schools, a more small-town feel, and generally a better place for a family.

It just made a lot of sense for us.
There's also an ongoing narrative in the industry now, which simply says that California is no longer a business-friendly place.
Tech and sociology processor at UCLA, Ramesh Srinivasan, said people believe that California, "with all its taxes and regulations, is not cutting-edge anymore." And that belief is sweeping the nation, too.
Remote working has allowed many people to work from home, and it seems that given the choice, these people would rather not live in the state of California.
And in turn, the red states are turning up the heat.
They're luring many tech workers out of California (and other blue states with high taxes and cost of living rates), saying places like Texas, Florida, Utah and Wyoming are "good for business."
The exodus does appear to be impacting most cities in America, too.
According to an America Works survey, 1 in 5 tech workers who lived in a major city center before 2020 now say they expect to live in a smaller city or town. And the numbers back that up.
But overall, California certainly may be the hardest hit. And it might get harder and harder to keep important companies, and high-level employees, in the state.
Key Takeaways:
California is suffering a historic "brain drain," as there's a mass exodus out of Silicon Valley.
High-tech companies and employees are escaping to many red sates, which are more business-friendly and offer much lower taxes and cost of living.
A recent survey showed that for every person who moves into the area, two leave.
Source: Washington Examiner