California Evidence Slips Out – It Turns Out The DMV Is Selling Driver Information For $50M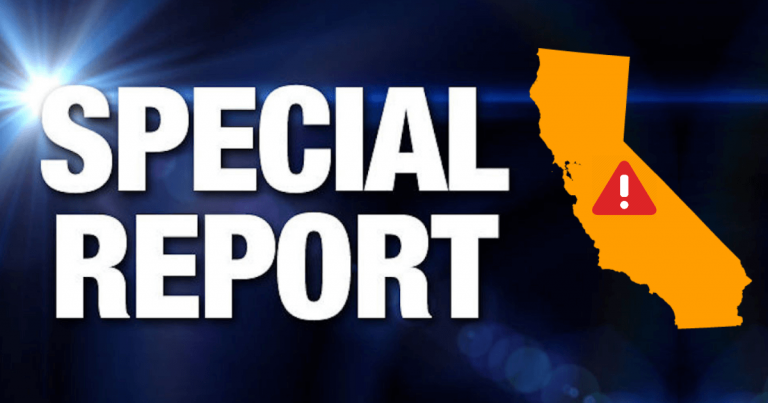 California, how could you!
California is the poster child for the leftist utopia. They have embraced far-left socialist ideas more than any other state.
They claim their policies, like the infamous sanctuary law, helps individuals thrive.
Yet we're seeing quite the opposite.
Democrat-run California has the highest cost of living. Their taxes are through the roof. Housing is unaffordable for many in their major cities.
And, on top of it all, their infrastructure is crumbling due to decades of neglect.
But, wait, there's more! Turns out this progressive, people-loving state has been profiting big time off of resident's private information.
Such much for privacy, huh?
From Vice:
The California Department of Motor Vehicles is generating revenue of $50,000,000 a year through selling drivers' personal information, according to a DMV document obtained by Motherboard…

This information includes names, physical addresses, and car registration information. California's sales come from a state which generally scrutinizes privacy to a higher degree than the rest of the country.
Woah. California's DMV has been selling the personal information of residents, raking in $50 million a year.
A state that claims to care and protect the privacy of its citizens has been selling names, addresses, and car registration information—to the highest bidder.
The state hasn't even disclosed who they're selling this info to! So who knows what company or organization has the private details of California residents?
Tell me, is this what a responsible government does to its citizens? California Democrats have been the biggest critics of Donald Trump.
They've attacked his policies, accusing him of being uncaring and even cruel.
Yet they passed laws that let their DMV sell off the private information of their own residents.
Seems pretty uncaring, if you ask me.
This kind of behavior should be illegal. The DMV has no right to sell your information, regardless of which state you live in.
SHARE if you demand President Trump to investigate what California is up to!
Source: Vice