After California Tries To Stop Donald – His 9th Circuit Drops The Trump Hammer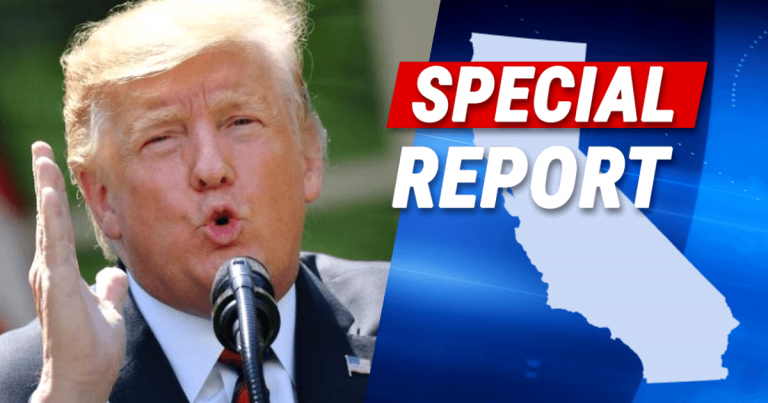 Face it, Democrats – Donald Trump has transformed the 9th Circuit!
Trump has made huge changes to the American courts since 2016, and it finally paid off.
The 9th Circuit Court used to be the most radical, liberal court in the country. In fact, many of the Obama-appointed judges were openly defying Trump's lawful authority.
But what do you know? Trump had the final word. He's appointed many judges to this court.
And they just handed him a big win.
From Fox News:
The 9th Circuit Court of Appeals – long a liberal bastion that has been aggressively reshaped into a more moderate court by the Trump administration – handed the president a major win late Monday, lifting a nationwide injunction on his asylum policy…

The San Francisco-based 9th Circuit now has seven Trump-appointed federal judges — more than any other federal appellate bench.
Wow. A California judge tried to block one of Trump's critical asylum orders. But the 9th Circuit just rolled it right back.
It only took days to put this activism judge back in his place. In the past, it would have taken the administration months, if not longer.
Thanks to Trump's impact on our court system, left-wing judges can no longer "rule" from the bench. They will be checked by Trump's appointees, conservative judges who respect our Constitution.
And this is happening across the country. Not just the 9th Circuit, but federal courts in every district are getting new judges appointed by Trump.
People place a lot of importance on the Supreme Court. Because it's important. But many cases are decided at the circuit level—and never reach SCOTUS.
That's why Trump's impact is so crucial. He's been placing a record number of judges onto courts across the land.
They will be serving for life—meaning long after Trump is out of office, these judges will be protecting our rights, checking the radical agenda of the left.
We should be very thankful for that.
SHARE to thank Trump for transforming the 9th Circuit to help America!
Source: Fox News