After Sanctuary California Fails To Clean Up – Trump Fans Descend, Clear Out 50 Tons Of Garbage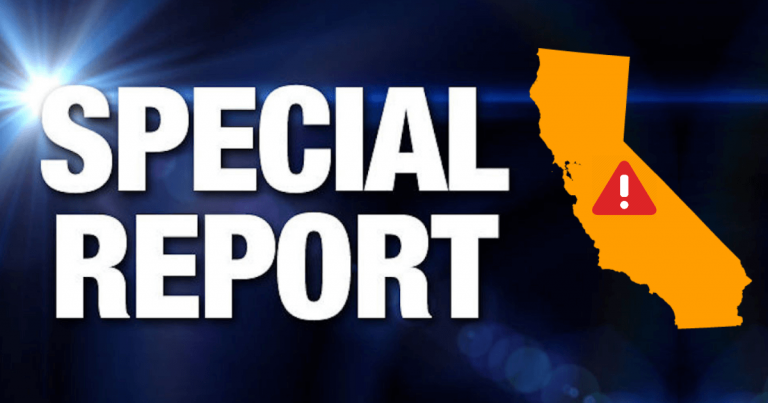 California wouldn't fix it – so these Trump supporters are!
Trump supporters are tired of seeing Democrats run (and ruin) our major cities—so they're taking real action.
First, they started in Baltimore—a rat-infested city led by Rep. Elijah Cummings. The city was in deep trouble, overrun with trash and rodents.
What happened? A group of Trump supporters rolled up their sleeves and got to work. They cleaned up the city as a sign of respect and love for all Americans.
But it didn't stop there. The organizers of this kind-hearted movement went to cities all over America.
Oh, and they just happen to be liberal-run cities neglected by their leaders.
And this weekend, they just cleaned up the worst one yet.
From Daily Wire:
Keeping to his promises, Presler has since led clean-up efforts in Newark, New Jersey and Virginia Beach, Virginia. And on Saturday, Presler and some 200 volunteers headed to Democrat-run Los Angeles, removing a stunning 50 tons of garbage, according to the activist.

"Without the help of the city, 200 volunteers picked up 50 tons of trash in 9 hours at a homeless camp in Los Angeles," Presler told The Daily Wire on Monday.
Scott Presler is a Trump supporter who started this movement. In the span of just nine hours, his team of 200 volunteers cleaned up 50 tons of trash in LA.
Wow. What the heck has the city's trash collectors been doing? They did all that in less than one day.
These volunteers descended on the worst areas, where homelessness is out of control. They had to wear hazmat suits to avoid catching dangerous diseases.
That's LA, these days folks. A wasteland overrun by Medieval diseases.
But as the far-left liberals that run the city do nothing, Trump supporters are pitching in.
Really makes you wonder which group is looking out for America, right?
Last week, thousands of students protested climate change. They skipped school to complain about the state of our environment.
But it was Trump supporters making the earth a better place. Think about that.
SHARE to thank these patriots for cleaning up the Left's mess!
Source: Daily Wire